The Protecting Members' Interests First (PMIF) Bill is the second round of legislation overhauling the super sector, which will make insurance in super accounts opt-in for members under age 25 and those holding low-balance active accounts, defined as under $6,000. 
The Senate economics legislation committee has recommended to the government to delay the new law by two months, instead making it effective from 1 December. Various super funds had called for a delay, regarding the original 1 October date as impossible to meet. 
The AIA is concerned the changes will leave Australians working in high-risk occupations, living in regional or rural areas and suffering from mental illnesses at the greatest risk. 
Mental illness is now the largest claim cause for total and permanent disability insurance cover for AIA members under 25. 
The company reported a rising trend in the number of mental illness claims, which are most prevalent for professional and white-collar workers – being more than twice as common compared to heavy blue-collar or hazardous occupations.
The legislation will leave an estimated $450 million gap in annual claims that will no longer be paid to members, according to the AIA. 
AIA chief executive Damien Mu said the industry is already going through major changes to implementing the recent Protect Your Super reforms and the full impact was yet to be realised. 
"The system is affordable and efficient because it provides cover to all," Mr Mu said.
"Of every dollar collected in group insurance premiums, 84 cents was paid back in claims to members. By comparison, insurance sold directly to consumers paid out only 41 cents on the dollar. 
"The government is putting at risk the futures of the quiet Australians living in regional areas, with lower incomes, poorer health outcomes and a greater likelihood of unemployment as a result of being unwell or injured, evidenced by the claims we receive and pay."
AIA has found on a per capita basis, it receives more claims in regional areas relative to metro areas in NSW, Victoria and Queensland. 
The insurer pays more group insurance claims in Queensland than in any other state, and for disability claims, it adds, there is a noticeable skew toward higher claim numbers in regional Queensland.
Data from the Australian Institute of Health and Welfare Report on Australia's Health 2018 has shown people aged 16 to 24 have the highest prevalence of mental disorders. The report also found that suicide and self-inflicted injuries and anxiety disorders were the leading cause of burden in young people aged 15 to 24. 
AIA also noted almost half of all full-time workers under the age of 24 work in blue-collar or hazardous jobs.
"There is no logical reason to take away affordable and efficient insurance cover from those who are most likely to rely on it when they suffer an illness or disability," Mr Mu said. 
"Young people and those in high-risk operations are the people who we know are most unlikely to be able to access life insurance cover on the same terms outside of super. Those with lower account balances are just as likely to have an injury or illness as those with higher account balances, and will not necessarily have the resources to financially protect themselves and their families, if they don't have group insurance in place. 
"We acknowledge the ALP's recommended amendments, to protect high-risk workers and to review the scheme in one year to determine the extent of the unintended consequences. However, we believe this is too little, too late." 
Rice Warner believes the bill will cause difficulties for funds with elevated risk of error and increased administration costs. It has also expressed concern for vulnerable members.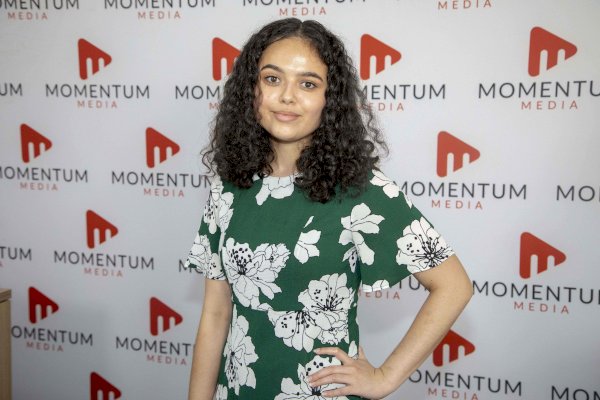 Sarah Simpkins is a journalist at Momentum Media, reporting primarily on banking, financial services and wealth. 

Prior to joining the team in 2018, Sarah worked in trade media and produced stories for a current affairs program on community radio. 

You can contact her on [email protected].