The CEO of BetaShares, Alex Vynokur, has indicated that ethical and responsible investing is "very high" on the firm's priority list, flagging the potential for further expansion in this space.
In an interview with InvestorDaily, Mr Vynokur noted that the BetaShares ETF line-up already consisted of a number of funds centred around sustainability including the Global Sustainability Leaders ETF (ETHI) and the Australian Sustainability Leaders ETF (FAIR).
"But we certainly feel that the future for sustainable investing is very bright and we certainly think there is a lot more innovation and there is a lot more opportunity for expanding the range of choices for investors, so that in particular, is an area of focus for us," he said.
Among the most recent additions to the firm's offerings are the BetaShares Metaverse ETF (MTAV) and the BetaShares U.S. Treasury Bond 20+ Year ETF – Currency Hedged ETF (GGOV) — both of which have received a positive early response, according to Mr Vynokur.
He suggested that MTAV belongs in the long-term megatrends category of ETFs, while GGOV "goes towards the very core of asset allocations" for investors.
"Global bonds, in particular long-duration global bonds, definitely have a place as part of the core for Australian investment portfolios," Mr Vynokur said.
"Duration has been out of favour for a long time. Investors were expecting interest rates to go up, and as they have, that obviously has been the reason investors have been sitting on the sidelines and have not been buying long duration bonds.
"But today, so much of interest rate increases have already been priced into the market, that it really makes that exposure quite interesting."
The process for identifying new ETFs
On how BetaShares identifies themes and areas to potentially expand into, Mr Vynokur explained that the process initially begins with research conducted by the firm.
"We look at investment opportunities which can be offered to investors in a transparent, rules-based, indexed approach," he stated.
"From that research process, we go down the path obviously of identifying appropriate index providers that we can work with, and then of course going into the launch process basically of making that available to Australian investors as an ETF."
Following this process, the firm has launched more than 70 different ETFs throughout its history.
"That second part of the journey of launching an ETF to market has been well practised by us over the course of the last 11-plus years, but the research part never stops of course, and we're always focused on that," Mr Vynokur added.
The latest addition to the BetaShares line-up, the Global Royalties ETF (ROYL), was listed on the ASX on Tuesday.
"That is a really interesting fund because it will provide a unique exposure to a portfolio of companies that are earning a substantial portion of their revenue from royalties and intellectual property income," said Mr Vynokur.
"Not only is it a unique exposure, but it's also drawing income streams from multiple sectors including mining and energy, music royalties, healthcare royalties and biopharma technology as well. So we think that's a really interesting exposure for Australian investors. In particular, those who are looking to continue building a diversified income stream basically in their portfolios."
Crypto ETFs welcomed by BetaShares
The BetaShares Crypto Innovators ETF (CRYP) became Australia's first crypto-focused ETF when it launched in November last year.
Mr Vynokur said that BetaShares had observed a range of investors expressing interest and adopting the fund as a small part of their investment portfolios.
"I think most investors understand, it's a high-risk, high-return allocation, which means that our message to clients is always to make sure that they allocate a small part of their portfolio to crypto to the extent that they want to allocate to that category, but also do that as part of a diversified portfolio," he said. 
Since the launch of CRYP, a wave of other crypto-based ETFs have launched in Australia, providing investors with exposure to Bitcoin and Ethereum.
"There are a significant number of Australian investors that have first obtained exposure to crypto through unregulated venues and unregulated exposures, and we certainly welcomed the launch of some of the first Bitcoin and Ethereum exchange-traded funds on the Australian market," Mr Vynokur said.
"They have been launched on Cboe, not on the ASX just yet. But from our perspective, it's been a welcome development to allow those that would like to have exposure to that asset class to be able to obtain it in a regulated way, in a transparent way, on a regulated exchange."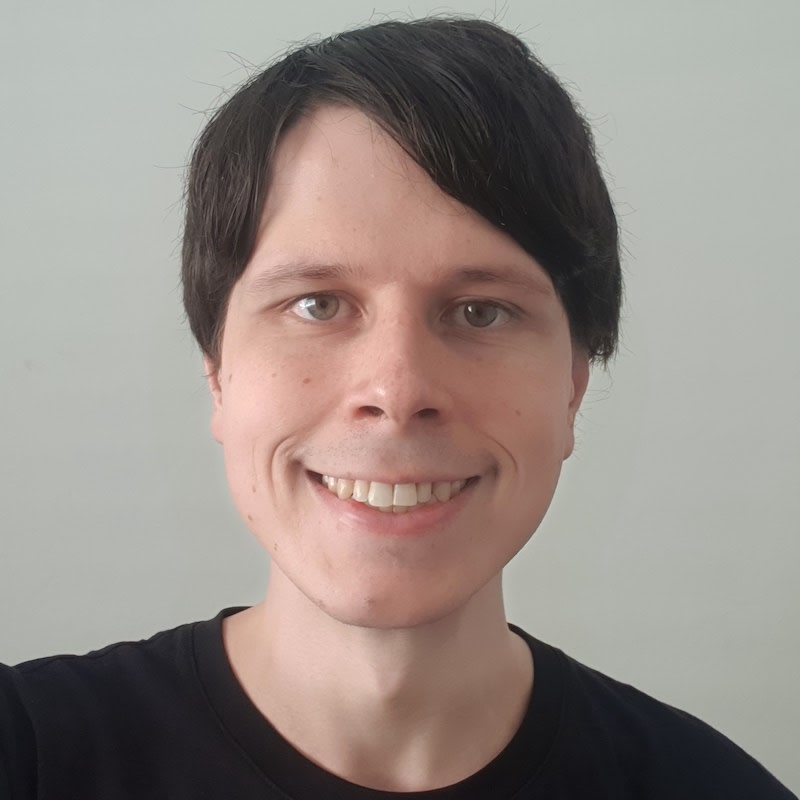 Jon Bragg is a journalist for Momentum Media's Investor Daily, nestegg and ifa. He enjoys writing about a wide variety of financial topics and issues and exploring the many implications they have on all aspects of life.