On Monday, Senator Andrew Bragg proposed the creation of new legislation to help Australia fully appreciate the promise and potential of blockchain technology.
Alongside Mr Bragg, in a separate address to a Blockchain Australia event, Minister Jane Hume confirmed the government will take "minimalist" action, ensuring "fit for purpose, technology neutral" regulation, ahead of announcing the publication of a policy paper detailing the government's proposal.
The paper details the government's intentions to establish a market licensing regime for crypto exchanges, while introducing custody arrangements that would ensure crypto investors who hold their crypto on an exchange can always access their money.
Responding to the consultation paper, Caroline Bowler, CEO of BTC Markets said the government's commitment to implementing a licensing and custody regime for digital assets could propel Australia into a leading position within the global regulatory environment.
Full of praise, Ms Bowler said "it also creates parity with traditional finance, in terms of regulatory and technology requirements".
"Furthermore, it presents an opportunity to showcase the tech benefits of blockchain technology as a trading solution versus traditional banking," the CEO explained.
"The global and 24/7 nature of digital assets means, that with licensing, Australia can play a leading role."
Ian Lowe, the CEO of digital wealth management platform Dacxi, took a slightly different approach, noting that while "we are strongly in favour of greater regulation", there is a conflict that needs to be explicitly addressed.
"From our initial review of the paper, the government is at risk of regulating the exchanges doing the right thing (such as building secure wallets and tax reporting mechanisms), while letting many others escape regulatory burden entirely," Mr Lowe said.
"For this reason, on top of the criteria put forward in the paper, there should be a location requirement for custodians to be based in Australia or at least the controllers to be based in Australia.
"Without this, it defeats the purpose of consumer protection."
Also on Monday, Mr Bragg said the reform agenda for digital assets presents an opportunity to re-evaluate the country's tax and regulatory settings.
He confirmed that the Board of Taxation will be reviewing the tax arrangements for digital assets at the Treasurer's request.
"This review will need to look carefully at the granular details, clarifying the tax status of, among other issues, initial coin offerings, play-to-earn games, airdrops, staking, and the currency state of stablecoins and CBDCs."
Mr Lowe welcomed the clarity around the taxation of digital assets that will come with this exercise. 
According to him, it will be a "relief for the nation's accountants".
"The interactions of a typical cryptocurrency investor is fundamentally different from that of an equities investor. Digital assets are often traded between each other multiple times (e.g. ETH to USDT, USDT to BTC etc) before being converted back to fiat, which can lead to very complex accounting. A properly robust licensing regime will make it far easier to get the clarity needed from exchanges to accurately assess taxation of digital asset trading." 
Ms Hume estimated that the digital asset economy, which is currently worth $2.1 billion, could grow to $68.4 billion by 2030 with the right regulatory settings.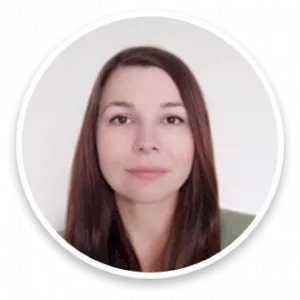 Maja's career in journalism spans well over a decade across finance, business and politics. Now an experienced editor and reporter across all elements of the financial services sector, prior to joining Momentum Media, Maja reported for several established news outlets in Southeast Europe, scrutinising key processes in post-conflict societies.