"We want to encourage innovation in crypto assets – innovation creates jobs and growth," Minister for the Digital Economy Jane Hume told the Blockchain Australia event.
"There are so many innovative use cases for crypto assets, many of which are not far at all away from becoming mainstream. These include international payments, lending and borrowing, NFTs and asset tokenisation," Ms Hume said.
She confirmed that the government will take "minimalist" action, ensuring "fit for purpose, technology neutral" regulation, ahead of announcing the publication of a policy paper detailing the government's proposal.
"The government is taking a stance on crypto assets. It is a stance that is forward thinking. We are leaning in," Ms Hume said.
"Australia is serious about getting regulation right for the digital age. And emerging technologies like crypto are key.
"We're not just slotting crypto into a pre-digital regulatory world. That would be too easy for us in government. But it's not the way to encourage a thriving industry here in Australia."
According to the minister, regulation should seek to "look through" the technology and apply regulation consistently.  
"A title deed in electronic form is no different to a paper version. It is still a title deed. Regulation should not discriminate between the two. Similarly, if the title deed is put on a blockchain and turned into an NFT, it is still a title deed," said Ms Hume.
"We should regulate the underlying thing, not the means through which it is represented, stored or transmitted".
The government also intends to establish a market licensing regime for crypto exchanges, while introducing custody arrangements that would ensure crypto investors who hold their crypto on an exchange can always access their money.
Ms Hume estimated that the digital asset economy, which is currently worth $2.1 billion, could grow to $68.4 billion by 2030 with the right regulatory settings.
She also delved into Web3's ability to provide alternatives and counterbalances to the power of big tech, freeing consumers from the likes of Google, Facebook and Apple.
"Crypto assets are a powerful way to develop consumer-owned networks. They provide a level playing field and don't change the rules.
"Platforms and apps built on Web3 will not be owned by a central gatekeeper, but rather by users who will earn their ownership stake by helping to develop and maintain those services."
Digital Services Act to enable crypto revolution
In a separate address to the Blockchain audience, Senator Andrew Bragg proposed the creation of new legislation to help Australia fully appreciate the promise and potential of blockchain technology.
According to Mr Bragg, a Digital Services Act would make Australia one of the only jurisdictions confronting this issue head-on.
The Senator also flagged changes to the Corporations Act, noting that decentralised autonomous organisations (DAOs) could be the most significant development since the first joint stock companies were floated on the Amsterdam Stock Exchange in 1602.
Moreover, Mr Bragg said the reform agenda for digital assets presents an opportunity to re-evaluate the country's tax and regulatory settings.
"The process of building a tax system for digital assets can be a spur for wholesale tax reform. We are applying the tax system to a new and emerging realm, conducting a root-and-branch examination of the existing system," Mr Bragg said.
"The conceptual framework that this process will produce is a once-in-a-generation opportunity to clean out our regulatory settings.
"Right now, we are talking and thinking about applying tax laws which apply in the analogue economy to the digital world. It is not impossible to imagine that in a decade's time, we will be talking about the opposite."
He confirmed that the Board of Taxation will be reviewing the tax arrangements for digital assets at the Treasurer's request.
"This review will need to look carefully at the granular details, clarifying the tax status of, among other issues, initial coin offerings, play-to-earn games, airdrops, staking, and the currency state of stablecoins and CBDCs."
Alongside the Board of Taxation review, a token mapping exercise will be convened by Treasury.
"Clarifying assets will be a delicate task. We don't want to pigeonhole tokens within confined and inflexible categories. Like the rest of the reform process."
The Digital Services Act, proposed by Senator Bragg, would be guided by four principles: technology neutrality; broad, flexible principles, not a prescribed code; regulation by a minister, not bureaucratic agencies; and, within government, cooperation and appropriate powers, resourcing and personnel.
"This will show Australia is open for business and things are clear and clean."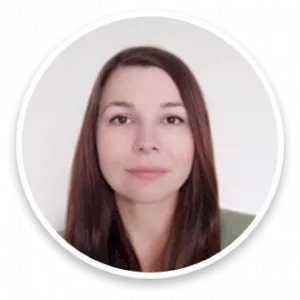 Maja's career in journalism spans well over a decade across finance, business and politics. Now an experienced editor and reporter across all elements of the financial services sector, prior to joining Momentum Media, Maja reported for several established news outlets in Southeast Europe, scrutinising key processes in post-conflict societies.