The Future Fund has divested some $5 million in taxpayers' cash from five subsidiaries of Chinese arms conglomerate Aviation Industry Corporation of China (AVIC) – a supplier of extensive equipment to the Myanmar military over the last decade.
The divestment reportedly took place in November after freedom of information documents confirmed the sovereign wealth fund had equity holdings valued at $157.9 million across several companies with alleged business links to the Myanmar military.
The documents, seen by and reported on InvestorDaily, brought to light the Future Fund's links to AVIC, which was exposed by the UN Fact-Finding Mission in 2019 as breaching international humanitarian law.
As a result, several international fund managers excluded AVIC and its subsidiaries from their investment portfolios, including ANZ New Zealand, but the Future Fund remained invested in the company for another two years.
The Future Fund's eventual divestment was discussed at Senate estimates on Tuesday, with Greens senator Nick McKim asking the fund's chief executive Dr Raphael Arndt whether the decision to divest was a direct result of the embarrassment brought on by the FOI.
He revealed that the fund proceeded to divest that position after in August 2021, the US treasury announced that there would be investment sanctions against one AVIC subsidiary, Avic Shenyang Aviation Company, which is one of the companies the Future Fund had an investment in.
"Under the sanction that was issued, they had until June of this year to do that and I believe the response to the FOI request was October 2021. In November of 2021, that position was fully divested."
In November, InvestorDaily reached out to the Future Fund for comment, but it did not directly address our query.
Instead, in a written statement, it said: "In line with its mandate from government, the Future Fund has built a broadly diversified portfolio which includes passive investments through external investment managers in thousands of entities globally.
"The Fund has a well-established policy on environmental, social and governance matters and exclusions which takes account of its objectives, legislation, investment strategy, Australian law and the treaties that the Australian government has entered and ratified."
Dr Arndt took a similar defence on Tuesday, telling Senate estimates that the Future Fund doesn't look at individual companies it invests in through index positions.
Also on Tuesday, the Australian Centre for International Justice joined civil society organisations across Australia and abroad to call on Australia's sovereign wealth fund to divest from companies who are in business partnership with the military or military-owned business.
In a letter addressed to the chair of the fund, Peter Costello, the group said that any Future Fund investments in companies supplying arms to, or in partnership with, the Myanmar military are undermining the Australian government's support for a return to peace and democracy in Myanmar.
"We urgently call upon the Future Fund to provide information on which companies it is currently investing in and to divest from any companies who are in business partnership with the military or military-owned businesses, therefore cutting the finances that military uses to prop up its lethal operations," the group said.
"We hope you will consider these matters, trust you take your responsibilities to comply with human rights obligations seriously and that you would not wish to contribute in any way to the suffering of the people of Myanmar."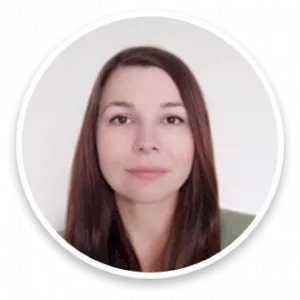 Maja's career in journalism spans well over a decade across finance, business and politics. Now an experienced editor and reporter across all elements of the financial services sector, prior to joining Momentum Media, Maja reported for several established news outlets in Southeast Europe, scrutinising key processes in post-conflict societies.