Australia's Future Fund (FF) has repeatedly been accused of profiting from companies arming the Myanmar military, with new data now revealing the body's $157.9 million investment in 14 publicly listed companies with either a direct and longstanding commercial tie to the Myanmar military or its conglomerates through joint ventures and land leases.
According to a Freedom of Information (FoI) request and new research by a group of covert activists, Justice for Myanmar, six of the 14 companies FF invests in are directly connected to the arms trade with Myanmar, while others - spanning real estate, tourism, transport and beverages - are believed to supply the military with diverse sources of revenue and equipment.
Two of these companies have announced that they are ending their relationship with the Myanmar military, but have not yet done so.
Myanmar has been in disarray since a bloody military coup ousted Aung San Suu Kyi in February, with civilian deaths said to far exceed 1,000, according to Justice for Myanmar. 
Problem exceeds Adani
International guidelines for responsible investing developed by the UN and OECD impose human rights obligations on the Future Fund.
More specifically, under the OECD Guidelines for Multinational Enterprises and the United Nations Guiding Principles on Business and Human Rights, companies whose products or services are directly linked to severe human rights impacts through a business relationship are expected to consider responsibly and immediately disengage.
As such, the FF's $3.2 million investment in Adani companies, including Adani Ports with close business links to the Myanmar military, carries many implications.
To date, Future Fund has downplayed its involvement.
Earlier this year, appearing before Senate estimates, Future Fund chief executive Raphael Arndt said that the Adani Ports holding is a ripple in the ocean of money managed by the Future Fund.
"It's one holding, about $3 million in a $12 billion strategy, so it's a relatively small holding," he said in March.
However, human rights groups have largely argued that it's not the size of the investment that matters, it's the human rights implications for the people involved and the FF's continued involvement with Adani following the Myanmar military coup.
Months later, the latest FoI has revealed that not only is FF still invested in Adani, the initial $3.2 million has now more than doubled to $7.9 million.
This is despite a joint report by the Australian Centre for International Justice and Justice for Myanmar finding "major human rights failings" in Adani Ports business in Myanmar, and possible complicity with the Myanmar military's international crimes.
Following much scrutiny, Adani announced last month that it will withdraw from Myanmar. The announcement was preceded by Adani Ports' removal from the Dow Jones Sustainability Index and sanctions applied to Myanmar by the US.
Is the 'ripple in ocean' perception accurate?
Adani aside, new data compiled by Justice for Myanmar has revealed more significant ties between Australian taxpayer funds and the Myanmar military.  
According to documents supplied to InvestorDaily, some of the most notable FF holdings in companies linked to Myanmar include a $4.9 million investment in five subsidiaries of the Chinese arms conglomerate Aviation Industry Corporation of China (AVIC) - a supplier of extensive equipment to the Myanmar military over the last decade.
In 2019, AVIC was named by the UN Fact-Finding Mission, which concluded that, through the company's transfers to Myanmar, China was in breach of international humanitarian law. As a result, several international fund managers have excluded AVIC and its subsidiaries from their investment portfolios, including ANZ New Zealand.
The Future Fund also boasts a $17.8 million investment in Bharat Electronics, an Indian arms manufacturer that operates a representative office in Myanmar and is believed to have continued to supply the Myanmar military with arms and other materials since the coup.
Moreover, $28.8 million of Australian taxpayers' money is tied up in Daiwa House Industry and Tokyo Tatemono. The pair are investors in the Y Complex mixed-use real estate development in Yangon on land leased from the Office of the Quartermaster General of the Myanmar Army, under a build-operate-transfer agreement.
But the most sizable investment of $47.9 million is in POSCO, which according to Justice for Myanmar's findings has multiple business links with the Myanmar military and its conglomerates.
Namely, POSCO has a joint venture with blacklisted, military-run Myanmar Economic Holdings Ltd (MEHL), which generates most of the military's revenue. POSCO and MEHL together manufacture and sell colour and coated steel, and while POSCO has announced that it will take over MEHL's stake in the company, it has not yet done so.
Moreover, POSCO's listed subsidiary, POSCO International, brokered the sale of a warship for the Myanmar Navy, which was commissioned in 2019. It is also a major investor in the LOTTE Hotel and Serviced Apartments Yangon, built on land leased from the Ministry of Defence under a build operate-transfer agreement.
Other investments include:
Expectations of Future Fund
Justice for Myanmar's expectations of the Future Fund are simple. The organisation has called on the sovereign wealth fund to "immediately divest" from companies doing business with the military and its conglomerates.
The organisation is also asking the FF to adhere to its responsibilities under the OECD Guidelines and UNGPs, and to make an effort to use its leverage to convince investee companies to act responsibly.
Commenting on its findings, Justice for Myanmar spokesperson Yadanar Maung said: "It is deplorable that Australia's Future Fund is seeking to profit from companies arming the Myanmar military and financing its campaign of terror."
"Since the illegal February 1 attempted coup, the military has murdered more than 1,200 people, including children, tortured thousands, committed rape, torched whole villages and launched indiscriminate airstrikes against civilians.
"In the name of Australia's 'future', taxpayer funds are being invested in companies that supply the Myanmar military with fighter jets, missiles, radar and provide millions in annual revenue to war criminals. It is time Australia stops profiting at the expense of the lives of Myanmar people and Myanmar's future."
According to the organisation, under the OECD Guidelines, asset managers may no longer simply be "linked" to abuses but could be considered to be "contributing" to them, and, as such, could find themselves on the receiving end of complaints under the OECD Guidelines' complaint mechanism.
Finally, Justice for Myanmar called on FF to be transparent about its due diligence steps and decision-making relating to engagement and divestment from the shares that directly link them to Myanmar military businesses and the military junta.
According to Justice for Myanmar, over 1,200 people have been brutally murdered by the Myanmar military since the coup. 
Responding to an InvestorDaily request for comment, the Future Fund did not directly address our query.
Instead, in a written statement, it said: "In line with its mandate from government, the Future Fund has built a broadly diversified portfolio which includes passive investments through external investment managers in thousands of entities globally.
"The Fund has a well-established policy on environmental, social and governance matters and exclusions which takes account of its objectives, legislation, investment strategy, Australian law and the treaties that the Australian government has entered and ratified."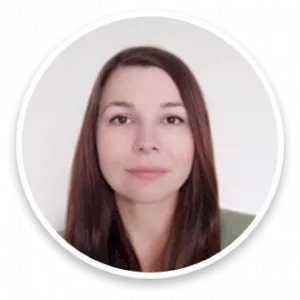 Maja's career in journalism spans well over a decade across finance, business and politics. Now an experienced editor and reporter across all elements of the financial services sector, prior to joining Momentum Media, Maja reported for several established news outlets in Southeast Europe, scrutinising key processes in post-conflict societies.