The resolution asked that BHP cancel its memberships with associations where their major function is to undertake lobbying, advertising or advocacy relating to climate and energy policy, and their record of advocacy since January 2018 has been inconsistent with the Paris Agreement goals. 
Activist shareholder group Australasian Centre for Corporate Responsibility (ACCR) lodged the claim, in conjunction with Vision Super and Grok Ventures, the private investment company owned by Atlassian co-founder Mike Cannon-Brookes and wife Annie. 
International organisations also co-filed the resolution, with Danish pension fund MP Pension, Church of England Pensions board in the UK and Dutch fund ACTIAM backing the demand. 
ACCR has also filed identical resolutions with ANZ and NAB, which will be considered at their annual general meetings (AGMs) in December. 
BHP is a member of several industry groups, including the Australian Institute of Petroleum, the Business Council of Australia, the Minerals Council of Australia (MCA) and the Resource Industry Network. 
The company is also a paying member of industry fund Coal21, which backs "clean coal" research. Coal21 has previously received attention for funding a multimillion-dollar advertising campaign to promote coal. 
BHP has committed to the Paris Agreement goals, to keep the average temperature to below 2 degrees Celsius above pre-industrial levels and to limit the increase to 1.5 degrees Celsius, but the scheme also requires public policy support.
Around 29.58 per cent of shareholders voted for BHP to leave the bodies, with 0.62 per cent abstaining. 
The Australian Council of Superannuation Investors (ASCI) also supported the claim.
'Time's up. This is the beginning of the end'
ACCR executive director Brynn O'Brien said the result sends a strong message, particularly as the vote was higher than what occurred in the BHP Group AGM in London for an identical resolution. 
"This a strong signal to BHP that Australian investors have woken up to the impact of anti-climate lobbying by its members, and the long-term risks it poses to their portfolios," Mr O'Brien said. 
"This vote is even higher than the BHP Group plc vote in London last month, which we attribute to the proportionally larger representation of Australian investors on the BHP Group register, and the scrutiny that BHP has been under locally for the oppositional advocacy of its Australian industry associations."
The AGM result has surfaced as Scott Morrison has proposed the government will act against secondary boycotts – companies being pressured not to provide services to coal energy generators and suppliers. 
Mr O'Brien has insisted companies need to stop funding organisations that undertake lobbying counter to the goals of the Paris Agreement. 
"To all the industry associations standing in the way of the Paris Agreement and their member companies: time's up. This is the beginning of the end," he said.
Vision Super acting chief executive Michael Wyrsch said lobbying against climate policy aligned with Paris is against the fund's members' interests as well as everyone "who wants a habitable planet to live on."
"The lobbying of industry groups like the Minerals Council of Australia and their related entity, Coal21, is undermining sensible, bipartisan public policy on energy and climate change," Mr Wyrsch said.
"BHP is a major funder of these industry associations that are lobbying against sensible climate policy, and its suspension of these memberships would send a strong signal to these associations that pro-coal lobbying needs to stop."
ACCR also intends to pursue the issue with Rio Tinto, Santos and Woodside next year.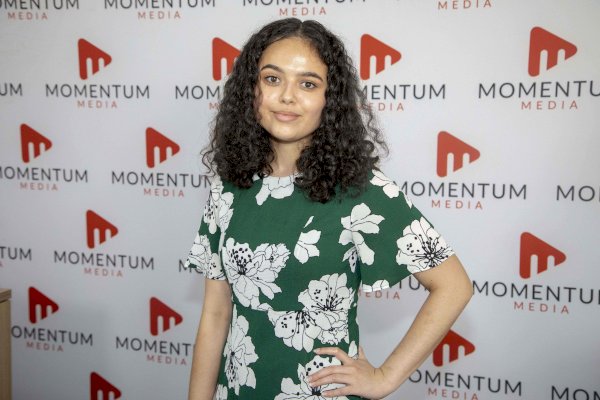 Sarah Simpkins is a journalist at Momentum Media, reporting primarily on banking, financial services and wealth. 

Prior to joining the team in 2018, Sarah worked in trade media and produced stories for a current affairs program on community radio. 

You can contact her on [email protected].