The latest of the resolutions against ANZ and NAB were filed by shareholder activist group Australasian Centre for Corporate Responsibility (ACCR) and have called for each company to suspend membership with industry body Business Council of Australia (BCA).
In the last year, Insurance Australia Group, Medibank, Unilever and most recently, QBE Insurance, have left the BCA due to concerns about its climate advocacy.
The ACCR has said companies should exit industry associations whose policy is inconsistent with the Paris Agreement. 
ACCR's action has followed environmental finance organisation Market Forces lodging shareholder resolutions with both banks in addition to Westpac, calling for a reduction in lending and exposure to the fossil fuel sector.
"Shareholders request the company disclose in annual reporting from 2020 strategies and targest to reduce exposure to fossil fuel (oil, gas, coal) assets in line with the climate goals of the Paris Agreement, including the elimination of exposure to thermal coal in OECD countries by no later than 2030," the resolution around transition planning disclosure read.
CBA has been spared a similar resolution after it committed to leave the coal sector by 2030 and assess the oil and gas projects against their consistency with the Paris climate goals. 
ANZ, NAB urged to drop BCA membership
Dan Goocher, director of climate and environment in the ACCR said the BCA has paid lip service to the Paris Agreement while blocking effective measures to reduce emissions.
"ANZ, NAB and their shareholders have an interest in policy to rapidly reduce emissions across the Australian economy. The BCA's advocacy has been strongly counter to that goal" Mr Goocher said. 
"In the last 12 months, the BCA has supported the use of Kyoto carryover credits, which will weaken Australia's 2030 target to approximately 15 per cent; it has called for investment in new and existing coal-fired power stations; and, it widely criticised the ALP's 45 per cent emissions reduction target (by 2030) throughout the 2019 federal election.
"The BCA's support for the use of Kyoto carryover credits alone will discount Australia's 2030 target by [around] 370 million tonnes of carbon (equivalent). Despite all their efforts, neither ANZ or NAB could hope to reduce emissions by anywhere near that amount themselves."
He added all good work being done by the major banks on climate is being undone by the BCA's advocacy. 
"The move towards attaching consequences to lobbying counter to the goals of the Paris Agreement is welcome, and we think it is in the banks' interests to follow suit," Mr Goocher said.
Investors wouldn't 'have the foggiest clue' how exposed banks are 
Market Forces has criticised the banks' performance when it comes to climate risk management, noting the Task Force on Climate-related Financial Disclosures, which had recommended banks provide the metrics used to measure the impact of climate risks on their financial activities. 
"Investors in NAB, ANZ and Westpac wouldn't have the foggiest idea how exposed these banks are to climate risk, let alone whether these risks are being appropriately managed," Julien Vincent, Market Forces executive director said.
"Given the climate crisis is going to financially impact the entire economy, and the banks are exposed to the whole economy, it's about time they pulled their fingers out on climate risk management."
Nearly four years on from the Paris Agreement being signed, the Australian major banks have continued to undermine climate action through their lending, Mr Vincent commented.
"Each of the big banks have continued to lend to new fossil fuel projects that are entirely inconsistent with limiting global warming to 1.5 [degrees Celsius], and banking companies whose business plans rely on the failure of the Paris Agreement," Mr Vincent said.
"That's not only exposing themselves and shareholders to increasing levels of climate risk, but undermining our chances of keeping the climate crisis under control."
A report from Market Forces in January found that CBA's three rivals in the big four had increased their exposure to fossil fuels in the past year. Westpac had invested $1.4 billion, increasing its exposure to coal mining by 140 per cent.
ANZ's exposure to coal mining increased by 27 per cent to $1.4 billion in 2018 and a further 7 per cent to $1.5 billion in the first half of 2019. 
Market Forces noted NAB's net exposure to coal mining increased 142 per cent from $0.61 billion in March 2018 to $1.47 billion in March 2019.
The group has tracked the banks' lending to projects in the last year, such as new gas fields in Papua New Guinea and Indonesia and LNG infrastructure in the US, as well as companies including Whitehaven Coal, which "projects a future business consistent with 3 [degrees Celsius] of global warming" or Oil Search, a company looking to proceed with new oil projects such as the Nanushuk Project.
Both Suncorp and QBE made the call to eventually depart from thermal coal earlier this year, following pressure from shareholders.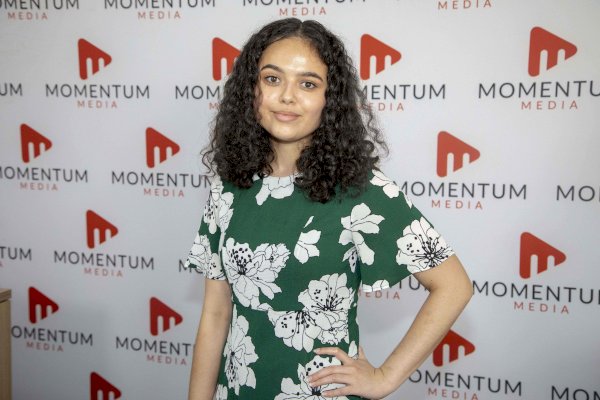 Sarah Simpkins is a journalist at Momentum Media, reporting primarily on banking, financial services and wealth. 

Prior to joining the team in 2018, Sarah worked in trade media and produced stories for a current affairs program on community radio. 

You can contact her on [email protected].