The act, which passed a year ago, requires companies operating in Australia and generating a revenue greater than $100 million to report on the risks of contributing to slavery in their operations and supply chains, as well as their course of action on it.
Companies will have to report from July. 
Mans Carlsson-Sweeny, head of ESG research at Ausbil Investment Management, said Australian investors are facing tougher transparency measures than their UK counterparts, where a domestic modern slavery act had already been passed.
Ausbil consulted with the government on the act as an "investor voice".
"We think the Australian Modern Slavery Act has more teeth than the UK one," Mr Carlsson-Sweeny said.
"In the UK, there's only guided recommendations on what's needed to report on. In Australia, it's mandatory, so you have to report on certain criteria.
"The big difference for us is it applies to investors here, it applies to our portfolios. Not only will we have to report on our supply chain, but also the portfolios themselves."
He added the Australian government is running a central depository, where statements have to be uploaded.
Around 40 million people worldwide have been estimated to be in modern slavery, including 15,000 Australians.
Fiona Reynolds, chair of the Financial Sector Commission of Modern Slavery and Human Trafficking told Investor Daily in April that the sector has a role to play in eliminating the issue.
Mr Carlsson-Sweeny also noted the issue of greenwashing in fund management, where responsible or sustainable investing is used as a marketing ploy and is ineffective in creating outcomes as a strategy.
"A lot of investors will say they integrate ESG, but they've never considered human rights or slavery. Well maybe they shouldn't make that claim in the first place," he said.
"I think, historically, there's been a lot of focus on the E in ESG. Perhaps because the S is seen as intangible. But I think that's going to change."
Recently, the superannuation industry was also charged with greenwashing by a survey of financial advisers.
"To us, it comes down to sustainability. To us, if your business model or supply chain relies on underpaying workers, illegal activity or slavery, that probably means your earnings will not be sustainable over time," Mr Carlsson-Sweeny said.
"And we also want to point out how there's a regulatory risk as well. The UN Sustainable Development Goals have a goal to eradicate slavery by 2030 and that's translated to domestic law."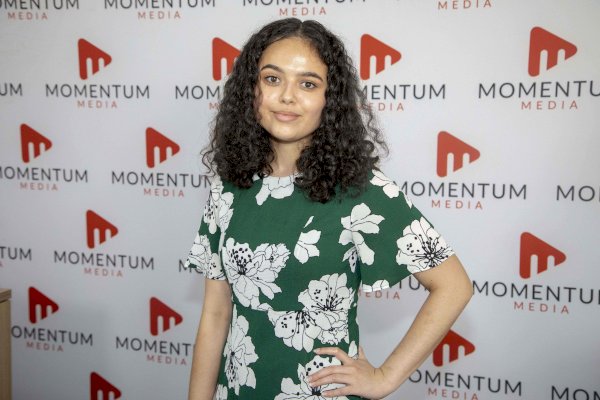 Sarah Simpkins is a journalist at Momentum Media, reporting primarily on banking, financial services and wealth. 

Prior to joining the team in 2018, Sarah worked in trade media and produced stories for a current affairs program on community radio. 

Sarah has a dual bachelor's degree in science and journalism from the University of Queensland.

You can contact her on [email protected].