Slater and Gordon filed a class action against AMP on behalf of over 2 million Australians as part of its Get Your Super Back campaign.  
It is the second such court case in relation to superannuation launched against AMP after Maurice Blackburn filed their own against the wealth group back in May. 
The case by Slater and Gordon alleges that through arrangements with related parties, trustees AMP Super and NM Super paid too much to related AMP entities for administration services.
It shares many similarities with the Maurice Blackburn case, which also alleged that the bank eroded over 2 million super accounts due to unreasonable fees. 
The differences between the two lies in the length of time in the claims and in a separate investment option claim. 
Maurice Blackburn's claim only goes back as far as 30 May 2013, while Slater and Gordon is seeking compensation for losses as far back as 2008. 
Slater and Gordon senior associate Nathan Rapoport said his firm's case went back further and included more people by not excluding those in cash-only investment options. 
"The Slater and Gordon proceeding seeks compensation for losses suffered since 1 July 2008. The Slater and Gordon class action also claims members in a cash-only investment option received sub-par interest rates," said Mr Rapoport. 
A spokesperson for Maurice Blackburn said that the action by Slaters would likely force a carriage motion or consolidation of cases. 
AMP also said that only one class action should be allowed to continue in the interests of all parties involved. 
"AMP's position is that only one class action proceeding should proceed in the interests of efficiency and certainty for all involved," said a spokesperson. 
AMP class actions
It is a case of deja vu for AMP who already this year saw five different law firms fight for the ability to take forward a shareholder class action. 
In May, the NSW Supreme Court selected Maurice Blackburn to be the firm to take forward the class action, after Slater and Gordon, Phi Finney McDonald and Shine Lawyers all filed similar class actions. 
Maurice Blackburn was awarded the case due to their funding model of "no win, no pay" and it is unlikely to be the last time law firms compete for banking class actions. 
The motivation for law firms are almost entirely commercial, with huge fees received by the firms in the case of a winning scenario. 
The firms often say they will just recover legal costs from compensation, as indeed Maurice Blackburn does, but often the callout for their solicitors is charged at a high rate.
The other commercial interest for law firms is when they are funded by a commercial litigator, as is the case for Slater and Gordon whose case is being funded by Therium Litigation Finance. 
AMP is also not the only bank currently facing class action cases, with Suncorp Super Funds facing a challenge and Citibank and JP Morgan facing a cartel class action, as well as various ones against the big four banks. 
Case against AMP
Mr Rapoport, in his case against AMP, said that super members trusted that AMP would act in their best interests but instead charged exorbitant fees. 
"Both AMP Super and NM Super, as trustees of the funds, should have taken steps to secure the best deal for members on a commercial arms-length basis," said Mr Rapoport. 
Mr Rapoport said that the royal commission heard evidence of a group of AMP cash option members who received negative returns due to uncompetitive interest rates and excessive fees and not even the trustee was aware of it. 
"These customers would have been better off keeping their retirement savings under their bed," Mr Rapoport said. 
An AMP spokesperson said that the group acknowledged the class action proceeds and would vigorously defend the proceedings. 
"The action relates to fees charged to members, and the low interest rate received and fees charged on cash-only fund options. The proceedings will be vigorously defended.
"AMP and the trustees of its superannuation funds are firmly committed to acting in the best interests of their superannuation members and acting in accordance with legal and regulatory obligations. We encourage any customers who have concerns to contact AMP directly or their financial adviser," an AMP spokesperson said. 
An analysis by Morningstar on Thursday noted that AMP had already cut its admin fees for MySuper and had started a transition to the cheaper North platform, which was confirmed by AMP. 
"In 2018, we cut fees on our flagship MySuper products, benefiting approximately 600,000 existing customers as well as new customers, improving member outcomes. In 2019, we also cut fees to MyNorth," said AMP. 
The analysis also believed that AMP had unsustainably inflated margins and earnings and its cuts were a means to address that. 
"We have reduced the administration fees on some of our cash investment options to address the issue of negative returns in the small number of funds impacted by this issue. We are also compensating affected customers for lost earnings," said an AMP spokesperson.
Get Your Super Back campaign
This class action for superannuation is the second filed by Slater and Gordon, with the first class action filed against Colonial First State (CFS). 
Slater and Gordon told Investor Daily at the time that CFS and AMP were chosen as their first targets due to evidence given at the royal commission. 
"The evidence at the royal commission really highlighted how in our view the trustee companies are letting down members and not acting in accordance with quite elementary trust law in Australia," said Mr Rapoport. 
The senior associate said the case against CFS was to be focused on the way that trustees invested members' cash. 
"Colonial invests that cash with Commonwealth Bank always and it doesn't shop around and get the best return for members, and we believe that's a very clear and simple case of the trustee not acting in the best interests of its members," he said.
Slater and Gordon is still inviting people to join its class action, with the firm expecting to file more suits against the banks in the future.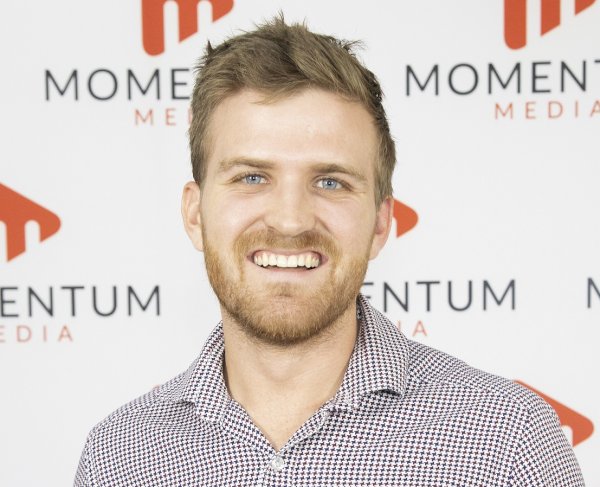 Eliot Hastie is a journalist at Momentum Media, writing primarily for its wealth and financial services platforms. 
Eliot joined the team in 2018 having previously written on Real Estate Business with Momentum Media as well.
Eliot graduated from the University of Westminster, UK with a Bachelor of Arts (Journalism).
You can email him on: [email protected]