Westpac has published its plan to simplify its structure and re-organise group executive responsibilities, with the division restructure to be effective from 1 April.
As part of the changes, the bank is realigning its BT Financial Group into its consumer and business divisions, no longer retaining the financial services business as a standalone division and selling off parts of its advice sector to Viridian Advisory.
The private wealth, platforms and investments, and superannuation businesses will move into an expanded business division, while the insurance business will move into the consumer division.
As part of the changes, current consumer bank chief executive George Frazis is leaving Westpac from June and Brad Cooper, chief executive of BT Financial Group will also be departing the group following the transition of BT's businesses into their new divisions.
The bank is expecting savings by removing the cash earnings loss from the advice business of $53 million (excluding remediation costs) and gaining productivity savings of $20 million from dropping a business division.
The announcement comes following National Australia Bank and Commonwealth Bank of Australia announcements responding to the royal commission.
Brian Hartzer, CEO of Westpac, said the bank is adjusting its capabilities into the lines of business where it makes the most sense based on customer needs.
"Most customers don't differentiate between banking and wealth products; they want help buying their home, paying their bills, planning for retirement, or protecting the things that matter most to them," Mr Hartzer said.
"They expect professional service that meets their financial needs. 
"Moving private wealth into the business division recognises that many of our high-net-worth customers have their own businesses or work for many of the companies we bank."
He added that following the bank's investment in platform Panorama and the launch of BT Open Services, it has found that the natural customer base was primarily found in its business division.
"Similarly, superannuation – including corporate superannuation, and support for SMSFs – is strongly linked to our business division," Mr Hartzer said.
Mr Hartzer noted the changes deliver a better and more integrated experience for customers as well as simplifying the group's structure. 
"These changes allow us to focus investment in areas where we have a competitive advantage such as platforms and insurance," he said.
"It also follows previous strategic decisions the group has made about how it operates in wealth, including its decision to divest or sell-down its asset management businesses (BTIM – now Pendal, Hastings, and Ascalon), as well as partnering with Allianz to provide certain insurance products."  
Mr Frazis, consumer Bank chief executive, will be leaving the group, with the division to be led by current business bank chief executive, David Lindberg.
Mr Lindberg will be replaced by general manager of commercial banking Alastair Welsh as business bank chief executive on an acting basis, while the bank seeks Mr Lindberg's replacement.
Responsibility for BT remediation programs will move to the group's chief operating officer, Gary Thursby.
Westpac said it is on track to complete its customer remediation programs in relation to ongoing advice fees for customers of its salaried advisers by fourth quarter 2019.
Mr Hartzer said the departing Mr Frazis had made a major contribution to Westpac since joining in New Zealand 10 years ago.
"Since being appointed chief executive, consumer bank in 2015, he has instilled a strong customer-centric culture and introduced our service promise – which is now used by our 39,000 employees across the group. 
"His commitment to strengthening customer relationships, simplifying the business and driving improved service has seen more than a million new customers join us across all our consumer brands over the past four years.
"In addition, customer use of digital channels has increased significantly to 34 per cent of sales in the consumer bank."
Mr Hartzer added that Mr Cooper had led the the transformation and integration of the St George merger as CEO of Westpac New Zealand.
"Under his leadership, BT has consistently moved ahead of the industry on reform, including removing grandfathered commissions and introducing the first transparent system where customers can rate their adviser," he said.
"Brad has set the group up for further commercial success with our open architecture wealth platform, BT Panorama, which is rapidly attracting advisers and growing FUA – with more than $16 billion now under administration."
Westpac is also ducking out of the provision of personal financial advice by its own salaried financial advisers and authorised representatives, instead moving to a referral model and entering the sale agreement as part of the exit with Viridian.
The move to Viridian will involve 175 BT Financial Advice advisers, among other employees.
The sale is expected to be completed by 30 June, with some authorised representatives also being expected to move to Viridian by the end of September.
Westpac said it is "unlocking value by exiting a high cost, loss-making business" and it expects the costs associated with exiting and restructuring will be offset by future cost savings.
Mr Hartzer said exiting BTFG's financial advice business reflects the changing external environment, including a trend by financial advisers to operate independently, or in smaller advisory groups.
 "We are committed to supporting our customers' insurance, investment and superannuation needs as part of our service strategy," Mr Hartzer said.
"The changes we're announcing today are about focusing our investment where we have genuine competitive advantage and growth opportunities."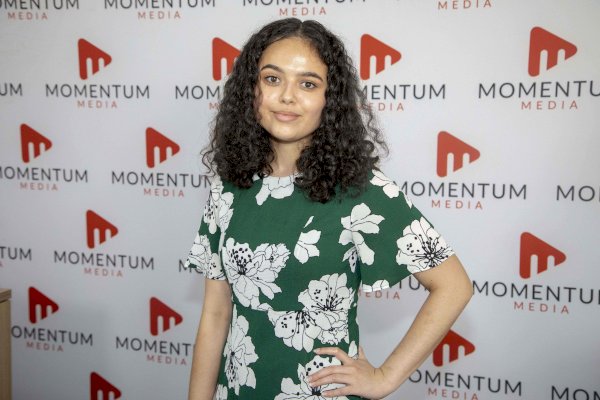 Sarah Simpkins is a journalist at Momentum Media, reporting primarily on banking, financial services and wealth. 

Prior to joining the team in 2018, Sarah worked in trade media and produced stories for a current affairs program on community radio. 

Sarah has a dual bachelor's degree in science and journalism from the University of Queensland.

You can contact her on [email protected].