The last chief risk officer, Amanda Noble, left her position a couple of weeks ago, having only held it since July. Prior to that, she had been acting CRO since May. 
Ms Noble's departure followed former company secretary Paul Vine, who left IOOF earlier this month. 
At the company's annual meeting Thursday morning Renato Mota told shareholders the executive review would be completed before the end of the year.
"From a culture and reward perspective, I'm a firm believer that as leaders, our primary responsibility is the tone we set for the organisation and the standards we hold ourselves to," he said. 
"Since June of this year I've been undertaking a review of the senior leadership team, to ensure we have the right people leading IOOF. To date, there have been two new executives join the group: Mel Walls, our new chief people officer and Adrianna Bisogni, our new company secretary, who has rejoined the group after a 10-year absence. 
"I expect to make further leadership changes before finalising the leadership review next month."
The House of Representatives standing committee on economics pressed Mr Mota last week about why the company is set to see its third CROs in six months, with Liberal MP Tim Wilson asking if it suggested there is a "very serious issue organisationally and culturally".
"My view on that is that we're holding ourselves to a high level of accountability," Mr Mota told the House committee.
"In some ways, I don't envy being here now having had to make a change to our chief risk officer, but our view is that the next phase of our development, with respect to uplifting our governance, required a different type of leadership. 
"We're committed to making sure we find that. We're not going to settle for second best."
At the AGM, chairman Allan Griffiths said when Mr Mota first became chief executive, he engaged KPMG to do an external review of the company's risk and compliance area. 
Compared to a year ago, IOOF's risk team has added a further estimated 20 to 25 people. 
"One of the strong recommendations out of that, was that we combined the role of risk and compliance under one person," he said.
"The incumbent risk officer at the time was not willing to take on the dual role and by mutual agreement, left the organisation. Amanda was subsequently appointed to the role and she did a great job in that she had a great skill set and employed a great number of people to the roles, but ultimately wasn't the right person to take the role forward."
Ms Noble's predecessor was Ian Lancaster, who has since July been the general manager of trustee services at ESSSuper. 
IOOF is in the process of finding a replacement chief risk officer.
No future board changes
Jane Harvey who has been on the board for 13 years, is set to leave, yesterday's AGM being her last with the company. Ms Harvey's position of chair of the audit committee has been handed to newcomer Michelle Somerville.
Superannuation technology entrepreneur Andrew Bloore has also joined the board this year. 
Meanwhile former chairman and director George Venardos retired at Thursday's AGM, after 10 years on the board.
However, while IOOF executives are being assessed, Mr Griffiths said there shall be no further changes to the board. 
Executives under review alongside salaries
IOOF is also refreshing its executives' pay.
"It important that we have the right leadership in place, to continue to develop the culture of the organisation," Mr Griffiths said.
"Going forward we are counter reviewing our executive remuneration structure, with a view to remove short-term incentives, as well as introducing a minimum of 50 per cent non-financial measures on long-term incentives with a longer vesting period, an advanced introduction of the accountability regime for financial services executives.
"We believe that this will align our executive remuneration practices with the long-term performance for clients and shareholders."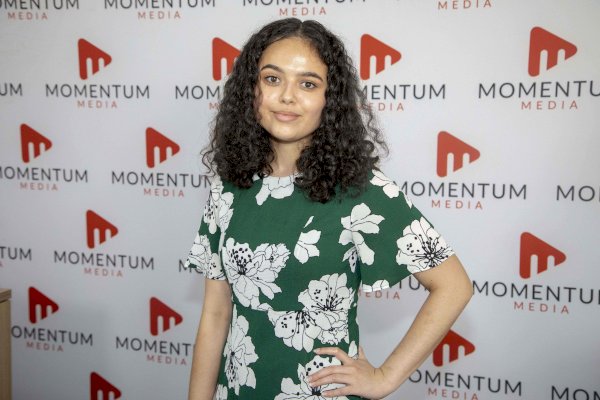 Sarah Simpkins is a journalist at Momentum Media, reporting primarily on banking, financial services and wealth. 

Prior to joining the team in 2018, Sarah worked in trade media and produced stories for a current affairs program on community radio. 

You can contact her on [email protected].