In an extensive study, published earlier this year, the researchers found that ChatGPT outperforms traditional sentiment analysis methods to accurately forecast stock movements.
"Our results suggest that incorporating advanced language models into the investment decision-making process can yield more accurate predictions and enhance the performance of quantitative trading strategies," the pair wrote in their paper titled, Can ChatGPT forecast stock price movements? Return predictability and large language models.
Their study is based on sentiment analysis of news headlines across a sample period beginning in October 2021 and ending in December 2022.
"To conduct our analysis, we first obtain daily stock returns for all US common stocks from the CRSP database and then construct a comprehensive data set of news headlines relevant to these stocks from major news media and newswires," the researchers said.
"For each headline, we use ChatGPT to assess whether it is good, bad, or neutral for firms' stock prices.
"We convert these responses to numerical scores and use them to predict stock returns on the next trading day. We document a significantly positive correlation between ChatGPT scores and subsequent daily stock returns."
The researchers believe that their findings have important implications for the employment landscape in the financial industry.
"The results could potentially lead to a shift in the methods used for market prediction and investment decision making," the pair said.
In addition to the implications for employment, the researchers said their findings could help regulators and policymakers understand the potential benefits and risks associated with the increasing adoption of such AI tools in financial markets, while also benefiting asset managers and institutional investors.
"This insight can help these professionals make more informed decisions about incorporating LLMs [large language models] into their investment strategies, potentially leading to improved performance and reduced reliance on traditional, more labour-intensive analysis methods," Mr Lopez-Lira and Mr Tang said.
In short, the pair noted, "our study demonstrates the value of ChatGPT in predicting stock market returns".
"As the field of AI-driven finance continues to expand, the insights gleaned from this research can help guide the development of more accurate, efficient, and responsible models that enhance the performance of financial decision-making processes."
Earlier this year, Alvin Chia, senior vice-president - head of digital assets innovation at Northern Trust, and Krishan Dave, head of investment risk and analytical services at Northern Trust, said in a joint piece that while ChatGPT and generative AI are new to the public consciousness, they have the power to change the face of every industry on the planet.
"But we believe that in the short term, the role of generative AI will be limited to supporting existing research and data gathering and not the primary driver of decisions," the pair said.
"Our current knowledge of generative AI does not allow us to discern false positives with actual data, resulting in additional risk for portfolio managers. But that does not deter us from taking a longer-term view of how generative AI can shape the investment management industry."
In terms of how exactly AI could impact investment management in the future, Mr Chia and Mr Dave said that real-time dashboards powered by generative AI could help managers key into trends.
"Alongside market data, generative AI could combine esoteric datasets such as sentiment analysis or keywords searches that generative AI has deemed to be most relevant," they said.
"It could unearth hidden trends or 'black swan' events that were previously unseen, providing a unique view of the investment horizon faster than ever before."
Ultimately, the pair assessed that the actual integration of generative AI has also yet to fully materialise today.
"An organisation would have to consider where they are comfortable introducing AI and the areas that are 'out of bounds'.
"Having a clear vision detailing what needs to be achieved and what success looks like could help drive the development while of course being cognisant of the potential bias and arising ethical issues based in the datasets."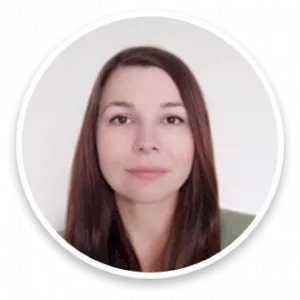 Maja's career in journalism spans well over a decade across finance, business and politics. Now an experienced editor and reporter across all elements of the financial services sector, prior to joining Momentum Media, Maja reported for several established news outlets in Southeast Europe, scrutinising key processes in post-conflict societies.