Almost a year since ANZ announced the successful execution of the first-ever, Australian bank-issued stablecoin payment, another big bank has announced it is joining the future of finance.
In a statement to InvestorDaily, Howard Silby, NAB executive for innovation and partnerships, said NAB created its stablecoin on the Ethereum blockchain in December.
"It is not yet available for more widespread use. We will shortly start testing our stablecoin with internal transactions before we look to expand the use cases working closely with the needs of our corporate clients," Mr Silby explained.
Speaking about the bank's decision to join the stablecoin bandwagon, Mr Silby said: "We believe that elements of the future of finance will be blockchain-enabled because it has the potential to help deliver instantaneous, transparent, and inclusive financial outcomes for customers as our economy becomes increasingly digitised".
"As a trusted financial institution, we have an important role to play in advancing the maturity of the blockchain-enabled sector".
NAB's focus, he noted, is very much on looking at use cases where there is high friction and clear customer benefit, particularly for larger businesses in the bank's corporate and institutional banking client base.
"This could be in helping deliver instantaneous settlement for corporate clients conducting cross-border remittance activities, or it could be in assisting with things like carbon credit trading activities that we know many of our clients are increasingly interested in pursuing," Mr Silby said.
Late last year, the Reserve Bank's (RBA) assistant governor Brad Jones said that a general purpose central bank digital currency (CBDC) was still a "revolutionary" concept.
He explained that while the RBA has been engaged in a pilot eAUD program with the Digital Finance Cooperative Research Centre (DFCRC) for several months, Australia was still a long way off from seeing the introduction of a general-purpose CBDC.
"As far as monetary economics goes, the introduction of a general-purpose CBDC would be revolutionary — for centuries, physical cash has been the only source of central bank-issued money to which households and non-financial firms have had access. Prior to crossing this Rubicon, a strong public interest case would first need to emerge," the assistant governor disclosed.
"On balance, we have yet to see that case made in Australia," he added.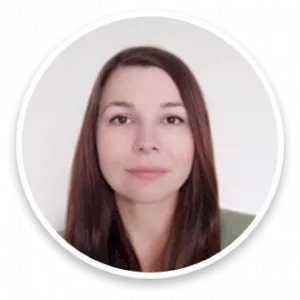 Maja's career in journalism spans well over a decade across finance, business and politics. Now an experienced editor and reporter across all elements of the financial services sector, prior to joining Momentum Media, Maja reported for several established news outlets in Southeast Europe, scrutinising key processes in post-conflict societies.