The Ethereum merge has finally taken place, marking a significant step forward for the crypto world.
Termed "the merge", the process has seen the Ethereum Mainnet merge with the Beacon Chain proof-of-stake system — a process that has lowered transaction costs and slashed Ethereum's energy consumption by 99.95 per cent.
"Happy merge all," Ethereum co-founder, Vitalik Buterin, Tweeted.
Applauding this "historic moment", deVere Group's Nigel Green said: "This far-reaching overhaul of the most commercially important blockchain in the digital asset ecosystem is probably the most important, landmark event in crypto history, since the launch of Bitcoin."
Mr Green is confident that this event will fuel prices across the market.
"Whilst some of the news has been priced-in already, let there be no mistake: this event will be a major catalyst driving prices higher in the long term," he said.
According to Mr Green, the slashing of energy consumption will transform Ethereum into a "significantly more appealing" crypto to institutional investors.
"Those institutional investors who have been sitting on the sidelines are now likely to move in," he said.
"Besides having a more positive climate impact, the merge's effect of reducing supply, cutting costs and speeding up transactions will also appeal to both individuals and institutions."
Kraken's managing director for Australia, Jonathan Miller, also applauded the news on Thursday, drawing attention to its environmental benefits. 
"By removing the need for miners to burn energy to demonstrate that value was expended, network consumption of energy and the environmental impact is drastically reduced," Mr Miller said.
He, however, cautioned that "it won't be a magic bullet for scaling issues on Ethereum".
"Australian blockchain businesses will still have to rely on layer 2 solutions to grow," Mr Miller said.  
"In saying that, the merge will allow the mechanisms to be in place for the network's scalability improvements to be built. Ethereum provides critical infrastructure for blockchain developers to build and deploy their own decentralised applications and crypto-assets."
"The merge — being potentially one of many changes to the network — will unlock a whole new level of potential for the deployment of these innovations," Mr Miller concluded.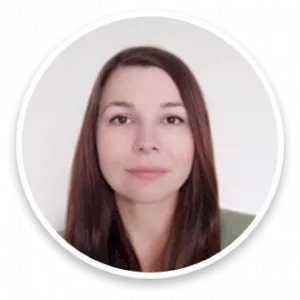 Maja's career in journalism spans well over a decade across finance, business and politics. Now an experienced editor and reporter across all elements of the financial services sector, prior to joining Momentum Media, Maja reported for several established news outlets in Southeast Europe, scrutinising key processes in post-conflict societies.