Australia is due to become the first country to do a virtual stocktake of the cryptocurrency sector, with Treasurer Jim Chalmers recently announcing a 'token mapping' project which includes grouping types of crypto-assets based on their technological features and underlying code.
This, Mr Chalmers said, will be a "first step in a reform agenda".
"As it stands, the crypto sector is largely unregulated, and we need to do some work to get the balance right so we can embrace new and innovative technologies while safeguarding consumers."
While the government's resolve to tighten crypto rules has been welcomed by experts, Professor Barney Tan, head of the School of Information Systems and Technology Management at UNSW Business School, warned that it could have significant impacts on financial services and fintech companies.
"They will have to offer more transparency about the crypto-assets they are offering," Mr Tan said.
"Their revenue may also be affected on two fronts — the market may be cautious about investing in those crypto-assets, and the increased regulatory scrutiny may mean that some of their existing revenue streams are simply no longer viable," he explained.
As it currently stands, all types of cryptocurrency assets will be impacted by the new changes, Professor Tan noted.
"The token mapping exercise is not meant to be one-off," he said.
"It will be ongoing and co-evolving as new forms of crypto-assets emerge. Technology could evolve ahead of regulation in the short term, but regulation will also co-evolve so that the objectives of the regulators are met."
But while investors might be worried about the impact regulation could have on the popular blockchain technology, Professor Tan highlighted multiple benefits of regulation, including establishing a framework for equal taxation, helping to prevent fraud, and providing stronger protection.
"It also could help when it comes to anti-money laundering, engaging in counter-terrorism financing (CTF) and preventing other financial crimes," he said.
"This is about regulating the 'Wild Wild West' and protecting investors from themselves, even as they are joining what they see as the gold rush on the cryptocurrency exchanges."
The Australian Taxation Office estimates that more than one million taxpayers have interacted with the crypto-asset ecosystem since 2018.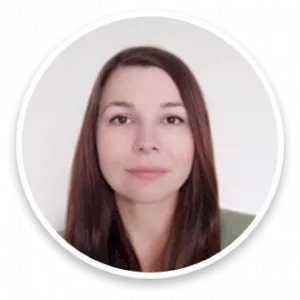 Maja's career in journalism spans well over a decade across finance, business and politics. Now an experienced editor and reporter across all elements of the financial services sector, prior to joining Momentum Media, Maja reported for several established news outlets in Southeast Europe, scrutinising key processes in post-conflict societies.