Last November, in a major vote of confidence in crypto-assets, Commonwealth Bank (CBA) announced it would allow its customers to hold and use bitcoin, and other cryptocurrencies via its 6.5 million-user banking app.
"We believe we can play an important role in crypto to address what's clearly a growing customer need and provide capability, security and confidence in a crypto trading platform," said CBA CEO Matt Comyn said at the time.
"In looking at ways that we can support our customers, we have made the strategic decision to form an exclusive partnership in Australia with Gemini, a global leader with strong security and a track record of serving large institutions," he added.
However, at the bank's tech briefing last week, Mr Comyn confirmed that CBA has paused testing amid the global crypto market downturn and regulatory uncertainty.
The CEO noted that following stage one of the pilot, the bank received "some feedback" from customers, which it's currently working through.
"We are also working with a number of regulators very closely, as you would imagine, about the appropriate treatment of this particular product," Mr Comyn said.
"As events of the last week have reinforced, it is clearly a very volatile sector that remains an enormous amount of interest. But alongside that volatility and awareness and I guess the scale, certainly globally, you can see there is a lot of interest from regulators and people thinking about the best way to regulate that."
The federal government is consulting on regulation around cryptocurrency, with submission due to close at the end of this week. Speaking at the tech briefing, Mr Comyn suggested that "it will be a focus for the incoming government to think about how to most appropriately regulate the sector".
"And we want to continue to play a leading role in providing input into that and shaping the most appropriate regulatory outcome. 
"Our intention still, at this stage, is to restart the pilot but there is still a couple of things that we want to work through on a regulatory front to make sure that that is most appropriate," he said.
Last year, CBA's move was viewed as a smart ploy to help the big four appeal to young customers and keep pace with rivals such as Square and PayPal, which already allow users to trade and spend bitcoin.
"CBA's move is exciting and inevitable," Caroline Bowler, CEO of BTC Markets, said at the time.
"It's yet another 'red letter day' for crypto and it is as though Australia has suddenly put the lead foot down.
"We have been touted as playing catch up all this while, but now we're moving into a leadership position globally with our largest bank, and one of the most significant mainstream financial institutions in the world offering millions of customers access to cryptocurrencies."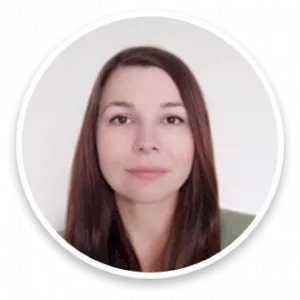 Maja's career in journalism spans well over a decade across finance, business and politics. Now an experienced editor and reporter across all elements of the financial services sector, prior to joining Momentum Media, Maja reported for several established news outlets in Southeast Europe, scrutinising key processes in post-conflict societies.