Elon Musk revealed on Twitter last week that his US$44 billion Twitter deal has been placed "temporarily on hold" while he waits for the social media giant to provide data on its fake accounts.
Twitter's share price tumbled 9.67 per cent in the wake of the Tweet, closing at US$40.72 on Friday.
"Twitter deal temporarily on hold pending details supporting calculation that spam/fake accounts do indeed represent less than 5% of users," Mr Musk Tweeted on Friday.
He then confirmed he remains "committed to acquisition" in a follow-up post, while also revealing that he would appoint his own team to evaluate Twitter's estimate.
"To find out, my team will do a random sample of 100 followers of @twitter," Mr Musk said. "I invite others to repeat the same process and see what they discover."
"If we collectively try to figure out the bot/duplicate user percentage, we can probably crowdsource a good answer."
It was this last tweet, however, that reportedly broke Twitter's patience.
Namely, returning to the social media platform over the weekend, Mr Musk sensationally revealed that he had been accused by Twitter for allegedly violating their NDA by revealing that the sample size for their checks on automated users was 100.
"Twitter legal just called to complain that I violated their NDA by revealing the bot check sample size is 100! This actually happened," Mr Musk Tweeted.
Mr Musk initially purchased a 9.2 per cent stake in Twitter last month, but soon followed it up with an offer to buy the company in its entirety.
Analysts have speculated that the Tesla CEO could be looking into negotiating the price following multiple developments that have weakened the company's position, including a broad meltdown in tech stocks and Twitter's weak quarterly financials which exposed an ongoing issue with fake accounts.
Last week, forensic financial research firm Hindenburg Research explained that Twitter's recently reported performance represents further downside that hasn't been priced into the stock. The social media company also admitted to overstating its daily active user count just four months after its $809 million securities fraud settlement over a similar issue.
"We suspect that Twitter continues to overstate its true daily active users, despite the revision. As indicated by Musk, the platform is flooded with bots, spam, and scam accounts that likely inflate its genuine user metrics even further," the researcher said.
Mr Musk has been very vocal about "defeating the spam bots" in an effort to "increase trust" following his planned takeover.
"I also want to make Twitter better than ever by enhancing the product with new features, making the algorithms open source to increase trust, defeating the spam bots, and authenticating all humans," he was quoted as saying in a statement issued by Twitter announcing the deal in April.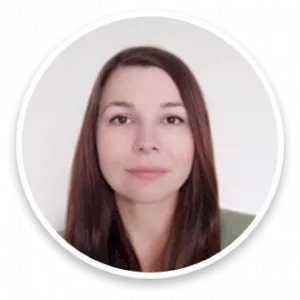 Maja's career in journalism spans well over a decade across finance, business and politics. Now an experienced editor and reporter across all elements of the financial services sector, prior to joining Momentum Media, Maja reported for several established news outlets in Southeast Europe, scrutinising key processes in post-conflict societies.