Ethereum co-founder Vitalik Buterin has gifted crypto worth $5.3 million to UNSW to support the advancement of an open-source artificial intelligence tool (OSINT) providing pandemic early warning signs.
The funds will be used to establish the Shiba Inu OSINT Initiative, funded by Buterin's Balvi Filantropic Fund and led by UNSW's Kirby Institute, which will oversee the evolution of EPIWATCH and its dissemination to low and middle-income countries.
EPIWATCH, developed by UNSW Kirby Institute's Professor Raine MacIntyre, harnesses open-source data and uses artificial intelligence to create early warnings. 
It works by scanning millions of items of publicly available online data, such as social media and news reports, for early signals of epidemics.
According to UNSW, due to its ability to scan vast amounts of data in real time, the tool can pick up on developments much quicker than formal reporting protocols through doctors and laboratories.
"Imagine if someone had detected COVID-19 before it spread around the world – that is our vision," said Prof. MacIntyre.
"Using AI and real-time open-source data, EPIWATCH does not depend on people making reports. It is a great equaliser and can overcome weak health systems and censorship."
Prof MacIntyre underlined the importance of making EPIWATCH accessible to low and middle-income countries.
"To be most effective, it needs to be accessible in local languages and used widely at the grass roots level down to villages and small towns around the world. This will give us the best prospect of preventing pandemics," said Prof. MacIntyre.
The gift from the Balvi Filantropic Fund is UNSW's first crypto gift and is believed to be the largest crypto gift accepted by an Australian higher education institution. 
Commenting on his latest undertaking, Mr Buterin said: "Open analysis of public data is an excellent alternative to more intrusive forms of monitoring, which are also often only available to governments and other high bidders but closed to the public".
"By contrast, an open source and open access approach that allows researchers, including members of the public, to work collaboratively across the world can be more easily improved and scaled to detect new pandemics wherever they begin."
The hope is that the Shiba Inu OSINT Initiative could avert future world crises like pandemics.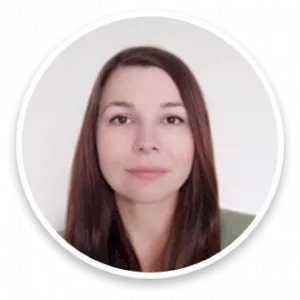 Maja's career in journalism spans well over a decade across finance, business and politics. Now an experienced editor and reporter across all elements of the financial services sector, prior to joining Momentum Media, Maja reported for several established news outlets in Southeast Europe, scrutinising key processes in post-conflict societies.