ANZ Bank announced on Thursday the successful execution of the first ever Australian bank-issued stablecoin payment, pegged to the Australian dollar, through a public permissionless blockchain transaction.
ANZ confirmed in a statement it delivered the stablecoin for Victor Smorgon Group via Zerocap, a private wealth management firm for digital assets. 
"An ANZ-issued Australian dollar stablecoin is a first and important step in enabling our customers to find a safe and secure gateway to the digital economy," said ANZ banking services lead, Nigel Dobson.
A stablecoin is a cryptocurrency with a value linked to a commodity, currency or algorithm to manage supply.
ANZ minted 30 million of A$DC using an ANZ built Ethereum Virtual Machine (EVM) compatible smart contract deployed through the Fireblocks platform, allowing Victor Smorgon Group to transact the funds to Zerocap within minutes.
"Stablecoins are a new way for customers to transact and in this case was an efficient and direct way for Victor Smorgon Group to access Zerocap's digital asset exchange and move funds across a decentralised network," said Mr Dobson.
"We're excited to continue to trial our capability and explore how this use case can be applied in other industries and customers in the future."
Commenting on the "groundbreaking" initiative, Zerocap co-founder and CEO Ryan McCall said, "this is a collaboration that we're incredibly proud to be a part of".
"Most of the crypto industry has been focused on directly servicing the retail market, whereas we've invested from the outset in establishing the product, technology, compliance and team to properly service private and institutional clients, like the Victor Smorgon Group and ANZ," Mr McCall said.
"Digital assets are going mainstream; we're thrilled to be at the forefront of driving adoption and bringing that vision to life."
ANZ worked closely with leading providers in the digital asset domain including Fireblocks, Chainalysis and OpenZeppelin to create an in-house purpose-built stablecoin smart contract.
Late last year, the Reserve Bank of Australia confirmed it is entertaining the possibility of issuing a digital currency or an eAUD.
The central bank's own retail central bank digital currency (CBDC) would essentially be a digital version of the Australian dollar.
"Digital wallets are replacing physical wallets and that this trend is likely to continue. It is also likely that these digital wallets will contain more than just digital representations of the cards that are in our physical wallets," RBA governor Philip Lowe said at the time.
"I expect that they are likely to provide access to new token or account-based digital forms of money. This could allow day-to-day payments to be made by moving tokens around rather than moving banknotes or value between bank accounts."
Federal Treasurer Josh Frydenberg also previously confirmed that the federal government would move forward on Australia's first CBDC, with a pilot program expected before the end of 2022.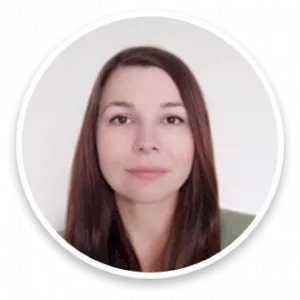 Maja's career in journalism spans well over a decade across finance, business and politics. Now an experienced editor and reporter across all elements of the financial services sector, prior to joining Momentum Media, Maja reported for several established news outlets in Southeast Europe, scrutinising key processes in post-conflict societies.