Countries across Latin America and Asia, in particular, are expected to follow El Salvador's lead and adopt bitcoin as a legal tender next year, but most countries are also expected to develop more stringent regulation.
Looking to the future, Sebastian Markoswsky, chief strategy officer of Coinsource, noted that while regulation is generally a good thing, it must be reasonable and fairly applicable to all.
"The industry is on a good path to increase the standards by which it measures compliance but there needs to be a dialogue between experts on both sides of the regulatory debate," Mr Markoswsky said.
"Nefarious activity within the crypto space has been on a steep decline for several years now. Alignment on regulation – such as that in the EU with MiCa – will create a level playing field that will allow for continued growth in the long-term.
"We hope the US will soon follow in providing regulatory clarity and guidelines that will keep them on foot as a key hub for global crypto innovation," Mr Markoswsky added.
Similarly, Witek Radomski, co-founder and CTO of Enjin, believes all eyes will be on the developing regulatory landscape in 2022.
"Movements by China and the US Securities Exchange Commission (SEC) will be a major talking point, as will smaller countries like the Netherlands talking about banning bitcoin. Compliance and education are key," Mr Radomski said.
And while he doesn't consider regulation to be an existential risk to crypto, he noted that adoption could be much slower if countries take a more hostile stance.
Mr Radomski warned that "shortsighted regulators and overbearing legislation stifles growth".
The experts, however, agreed that the mainstream adoption of crypto will persist in 2022.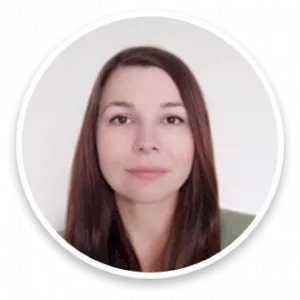 Maja's career in journalism spans well over a decade across finance, business and politics. Now an experienced editor and reporter across all elements of the financial services sector, prior to joining Momentum Media, Maja reported for several established news outlets in Southeast Europe, scrutinising key processes in post-conflict societies.