Speaking at the AFR's Super and Wealth Summit, Mr Longo touched on the subject of crypto and the pace of change in the market, which has been accelerated by the pandemic and lockdowns, and urged caution among consumers.
"In my view, consumers should approach investing in crypto with great caution. The maxim, 'don't put all your eggs in one basket' comes to mind," he said. 
But while acknowledging the that crypto is "on our doorstep" and being driven by "extraordinary consumer and investor demand", Mr Longo spoke of the accompanying "unique challenges".  
Noting that at present, many crypto assets are probably not financial products, making it difficult for financial advisers to offer counsel, Mr Longo delved into an adviser's possible approach.
"So, what can they do when clients are banging down the door wanting to divert their savings into Ethereum or Dogecoin, a currency originally conceived as a joke?
"ASIC has already provided some guidance on exchange traded funds linked to crypto assets – they at least are financial products and traded on a licensed exchange, so there will be some protections there – but for the most part, for now at least, investors are on their own," Mr Longo said.
Referring then to Commonwealth Bank's recent crypto announcement, Mr Longo said: "The fact Australia's largest bank is already proposing a means of crypto exposure for its retail customers is telling."
"Yes, it's only a pilot project, but the overall direction is clear.
"This debate is no longer on the fringes of the financial services industry."
Just last month, ASIC issued a new information sheet on crypto assets and exchange traded products that would provide practical examples of how regulatory obligations can be met by market participants. 
For now, ASIC has said that it is only willing to accept crypto-linked investment products where the underlying asset meets a set of criteria. This includes a high level of institutional support, reputable service providers, a regulated futures market and a robust and transparent pricing mechanism.
At this time, it is likely that only bitcoin and Ethereum would meet these requirements.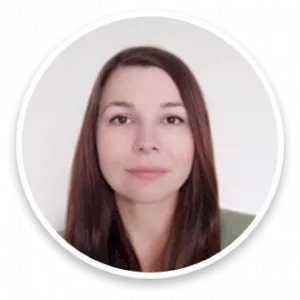 Maja's career in journalism spans well over a decade across finance, business and politics. Now an experienced editor and reporter across all elements of the financial services sector, prior to joining Momentum Media, Maja reported for several established news outlets in Southeast Europe, scrutinising key processes in post-conflict societies.