The Senate select committee on Australia as a technology and financial centre has detailed 12 recommendations in its third and final report – among these, a clear plan to propel Australia to stand alongside Singapore and the UK as a global leader in regulating the digital economy.
"Australia can be a leader in digital assets. This means Australians can access new choices and lower prices. It means Australians can have more control of their financial destiny rather than being dependent on endless intermediation," said committee chair, Senator Andrew Bragg, on occasion of the report's unveiling.
The committee's comprehensive crypto framework, tipped to drive investment and jobs into Australia, recommended changes to the capital gains tax so that digital asset transactions only create a CGT event when they genuinely result in a "clearly definable capital gain or loss".
Also, among the 12 recommendations aimed to increase Australia's appeal to global digital and crypto-asset businesses, are new regimes for market licensing for digital currency exchanges (DCEs), custodial and depository services for digital assets and a review of the anti-money laundering regulations.
Additionally, the report suggested a 10 per cent tax discount to businesses undertaking digital asset 'mining' and related activities in Australia, if they source their own renewable energy for these activities.
Applauding Senator Bragg's recommendations, associate professor Chris Berg and co-founder of the Blockchain Innovation Hub at RMIT University called on the Parliament to adopt these "as soon as possible".
"We have an opportunity to take a global leadership position and compete with countries such as the United States, Singapore and Switzerland in this incredibly vibrant sector," Mr Berg said.
"It is good to see our recommendations to change how cryptocurrency is taxed and how blockchain-based decentralised autonomous organisations (DAOs) are regulated being taken up by the Australian Senate," he noted.
The report was also met with applause from the CEO of BTC Markets, Caroline Bowler, who said it not only meets expectations of a proportionate, responsive policy change but also surpasses it in many ways.
"We commend Senator Bragg's committee on this ambitious move to support the future of financial innovation in Australia."
"Overall, it is an exciting and positive landmark day for the industry. It is an opportunity to reaffirm Australia as a country that supports innovation; consolidate our regional leadership in financial services; and attract overseas interest and investment."
New DAO structure most exciting
The report's recommendation to establish a new DAO company structure has garnered most attention, with RMIT's Dr Aaron Lane branding the change, if legislated, "the most significant reform to corporate law in two decades".
"Blockchain and cryptocurrency is not just about providing new types of financial products – this technology is the infrastructure for new ways of governing economic exchange," RMIT Blockchain Innovation Hub research fellow, Dr Lane said.
"Providing DAO members with the option of a limited liability company structure will encourage talent and investment in Australia."
DAOs are common law partnerships, syndicates or unincorporated associations whose activities and investment decisions are coordinated by code or smart contracts.
Currently, DAOs and other blockchain projects with decentralised governance structures are not readily recognised within existing regulatory categories under Australian law.
According to Ms Bowler, the recommendation to establish a new DAO company structure is "a very forward-looking inclusion in giving customers greater choice and will be hugely advantageous for reasserting Australia's position as a centre of innovation".
Debanking
Another key recommendation urged the government to, through the Council of Financial Regulators, establish a scheme to address the due diligence requirements of banks by June 2022.
Moreover, it suggested that the creation of "a clear process" for businesses that have been debanked would increase certainty and transparency around debanking.
"Debanking is debilitating. It destroys the ability of Australia's small business to disrupt and deliver new ideas," said Senator Bragg.
According to recommendation 10, the process should be anchored around the Australian Financial Complaints Authority which services licensed entities.
The committee also heard that providing more direct access for businesses to payments rails, rather than having to rely on the major banks, can help address issues around debanking.
Commenting on the report's findings, Rebecca Schot-Guppy, the CEO of FinTech Australia, said creating an escalation point with regulators is "an excellent first step" towards managing debanking in the fintech industry.
"Hundreds of fintechs have been debanked with no form of recourse. As we have argued in the past, we believe this behavior is anti-competitive," Ms Schot-Guppy said.
FinTech Australia earlier told the committee that debanking "is a considerable issue across the entire fintech market". 
"As it stands today, fintechs both locally grown and expanding into Australia are at the mercy of the whims of the banks. Just one directive from a bank can put a fintech company out of business through no fault of their own and with no recourse. This is because a bank, without consultation, can withdraw services not just from a fintech but from its customers," FinTech Australia said at the time. 
"This issue, if left unaddressed, will undermine the future of the fintech industry and result in a severe reduction in the number of operating companies," it added.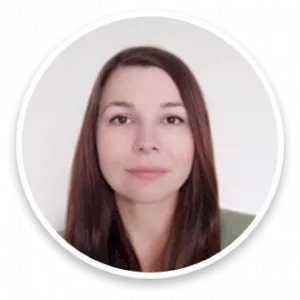 Maja's career in journalism spans well over a decade across finance, business and politics. Now an experienced editor and reporter across all elements of the financial services sector, prior to joining Momentum Media, Maja reported for several established news outlets in Southeast Europe, scrutinising key processes in post-conflict societies.