In a statement on Tuesday, Senator Andrew Bragg said he has sought clarity from the prudential regulator regarding the dual role held by Wayne Swan – the president of the Labor Party and chair of Cbus Super – a role that he believes represents the "most galling conflict in superannuation".
Pointing to "new" freedom of information documents, Mr Bragg said that Cbus Super has been "secretly lobbying" for changes to Labor's Housing Australia Future Fund (HAFF), the same cause the fund openly committed $500 million to.
"Why would the head of the fund publicly promise $500 million of members' money to Labor's HAFF Bill, when the fund itself had major doubts about the bill?" Mr Bragg questioned.
"Mr Swan and his board have a duty to put the members' interests first, not the political interests of the Labor Party, the CFMEU or the union movement," he said.
Mr Bragg said he has taken the matter to the Australian Prudential Regulation Authority (APRA) to seek clarity around the possible conflict between Mr Swan's roles.
"I believe this howling conflict of interest is now clearly unmanageable," Mr Bragg said.
"People need to know that their trustees are acting as fiduciaries, not as politicians. The money belongs to the people, not to the unions or the Labor Party."
Former Treasurer Mr Swan took over as chair at Cbus in January last year. At the time, he said he was proud to lead an industry fund with a consistent track record of delivering for members.
"For almost four decades, Cbus has delivered strong long-term returns for members while shaping the country through nation-building investments. I'm a long-term admirer of Cbus creating jobs and investing in the very sector from which the fund draws its membership," Mr Swan said at the time.
"I am determined to ensure the fund continues to deliver excellent outcomes for members. The super landscape is changing constantly, and I will continue Steve's ambitious agenda for fund growth to ensure members continue to benefit from economies of scale and the very best investment opportunities.
"I'm excited about working with our members, unions, employers, staff, and trustees."
HAFF explained
The Albanese government's landmark $10 billion HAFF passed Parliament in mid-September after some heated opposition, particularly from the Greens.
The new funding mechanism enabling publicly subsidised, privately financed, social and affordable housing development will be managed by the Future Fund with returns going towards building 30,000 new homes in the first five years of its operation.
Back in September, Industry Super Australia (ISA) welcomed the bill's passage and said that HAFF will help provide the critical scale and certainty that institutional investors have been seeking.
"Coupled with reforms to planning and access to well-located land, super funds are now much better placed to deploy capital in new social and affordable housing supply while meeting the best financial interests of super fund members," ISA said.
Meanwhile, the Association of Superannuation Funds of Australia (ASFA) described the passage of the HAFF legislation as "an important step towards increasing the supply of much needed social and affordable housing".
While the HAFF was still in its infancy, Cbus Super announced in November 2022 that it would invest up to $500 million over five years to support the construction of new social and affordable homes.
At the time, Mr Swan said: "We believe that investing through the HAFF will meet the best financial interests of our members, particularly those members requiring a steady stream of income during retirement or as part of a more conservative accumulation product."
InvestorDaily has reached out to Cbus for comment.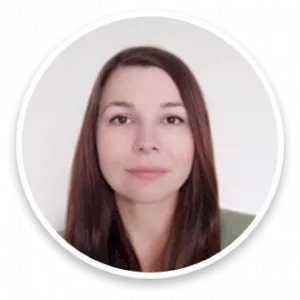 Maja's career in journalism spans well over a decade across finance, business and politics. Now an experienced editor and reporter across all elements of the financial services sector, prior to joining Momentum Media, Maja reported for several established news outlets in Southeast Europe, scrutinising key processes in post-conflict societies.