The Australian Prudential Regulation Authority (APRA) has unveiled its findings from a comprehensive review of the governance practices adopted by superannuation funds with investments in the private equity tech firm Canva.
As market conditions faced considerable turbulence throughout 2022, APRA said it decided to focus its attention on Canva, due to its public profile as an asset in a higher-risk asset class.
Namely, Canva encountered a significant setback last year when many of its investors devalued their stake in the company due partly to the tech crunch and market uncertainty. This saw the company's valuation halve from its 2021 peak of $62 billion.
In a letter to the industry released on Monday, the prudential regulator said that the majority of registrable superannuation entity (RSE) licensees' governance practices concerning Canva's valuation were deemed appropriate.
Some RSE licensees demonstrated examples of better practices, notably in their diligence in questioning the valuation approaches employed by appointed investment managers, and in adjusting valuations to reflect the unique circumstances and policies of the RSE licensee. These areas had previously been flagged for improvement in APRA's 2021 unlisted asset valuation thematic review.
However, the review also uncovered areas that required further attention and improvement.
Namely, the prudential regulator said it observed some instances of inadequate interim revaluation triggers in valuation policies, deficiencies in information provided to the board, gaps in some boards' skill sets, and an unwillingness to challenge information provided as well as to source expert guidance.
Moreover, APRA cited a failure to consider the anticipated performance and the impact on unit pricing resulting from valuation decisions.
The regulator noted that, through its supervision activities, it has continued to address these issues with RSE licensees since the conclusion of the review.
"APRA has also used the findings to inform planned thematic reviews on unlisted assets and liquidity risks, in addition to further developing APRA's approach to stress testing," it added.
In late 2021, APRA released a report on unlisted asset valuation practices and began consulting with the industry to improve governance under Prudential Standard SPS 530 Investment Governance (SPS 530), with expectations of enhancing valuation and governance practices.
Moving forward, the watchdog said it will continue to conduct reviews of RSE licensee practices in relation to SPS 530, with the ultimate aim of ensuring equitable member outcomes and the effective management of investment risk.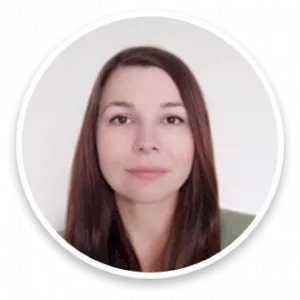 Maja's career in journalism spans well over a decade across finance, business and politics. Now an experienced editor and reporter across all elements of the financial services sector, prior to joining Momentum Media, Maja reported for several established news outlets in Southeast Europe, scrutinising key processes in post-conflict societies.