In July, a joint review by the Australian Prudential Regulation Authority (APRA) and the Australian Securities and Investments Commission (ASIC) concluded that super funds exhibited a "lack of progress and insufficient urgency" in their embrace of the retirement income covenant (RIC) over the past year.
However, offering his perspective on this finding, Nick Hamilton, the managing director and chief executive officer at Challenger, pointed out that basing judgments on a one-year snapshot is somewhat misleading.
Speaking at an Australia-Israel Chamber of Commerce event last week, Mr Hamilton said the funds are actively engaged in substantial efforts to implement measures that will shape future progress.
"We all saw the headlines, and certainly a few of us have sat and listened to APRA and ASIC talk about it. One thing they did say is that people jumped on one element of the report, not the other element," Mr Hamilton said.
"The super funds are doing a lot today and there are a lot of steps that need to be put into place first. And we've just gone through a period where a number of funds have consolidated, and for those of you who have done M&A in the past, M&A is tough, you're putting a lot of systems and people together, and it takes time.
"That has been a real focus of the industry."
Under the RIC, super funds must develop a retirement income strategy to improve the long-term outcomes of their members who are at or approaching retirement.
In July, the thematic review involving 15 super trustees responsible for 16 industry, retail, corporate, and public sector funds found that although there have been improvements in retirement assistance offerings since the RIC's enactment in the previous July, there remain variabilities in the quality of approaches taken by the scrutinised funds.
APRA and ASIC said that while super trustees utilised a range of data sources to understand the financial position and retirement income needs of members, all exhibited gaps in the critical information required to inform the development of an effective retirement income strategy.
"Some trustees have made a good start, but overall, there has been a lack of progress and insufficient urgency. As more members approach retirement, trustees must step up and deliver both well-considered strategies and action to support members in retirement," said APRA deputy chair Margaret Cole at the time.
Moreover, ASIC and APRA found that many trustees failed to integrate their retirement income strategy and initiatives into their overall strategic and business plans.
However, according to Mr Hamilton, while the RIC has sparked increased industry dialogue on how funds align with the intended objectives, reaching these goals requires key industry steps.
"We spent a whole lot of time with super funds and find that they are tooling up, they are getting the people and the strategies together and so, sometimes, you can be disappointed in what happens, you can overestimate what you can achieve in a short period of time, but I think we'll massively underestimate what we're going to achieve over the next two to five years," he said.
"Maybe in one year's view it doesn't feel like enough has happened, but my instinct is that in the two-to-five-year view, it's going to be quite extraordinary when we look back at what's coming," Mr Hamilton added.
Also in attendance at the event, Bernard Reilly, CEO at the Australian Retirement Trust, added that establishing a clear purpose for superannuation will facilitate funds in fulfilling their responsibilities under the RIC.
"You've got to get the plumbing right and so getting the purpose right, I think Quality of Advice Review and other things, lining those up, I think, actually gets us to the retirement position we want to be in as a country," Mr Reilly said.
Commenting on the RIC review outcome last month, Financial Services Minister Stephen Jones said the verdict from APRA and ASIC after 12 months of the RIC "isn't good".
"I am going to say this bluntly: Service standards in the superannuation system need to improve. Funds have to do better. And now," he said.
"Five million Australians are either retired or approaching retirement. The average Australian is now retiring with over $200,000 in super. And when the time comes to retire, there are huge decisions to be made about how to manage that money and get the most out of it.
"Australians expect that their super fund will be ready to help them navigate it."
Mr Jones highlighted a number of other issues facing the super industry at present, including a finding from late last year that almost 20 per cent of funds failed to consistently respond to complaints within the mandatory 45-day deadline.
"It's not good enough. Members won't stand for it. And neither will the government that I'm a part of," Mr Jones said.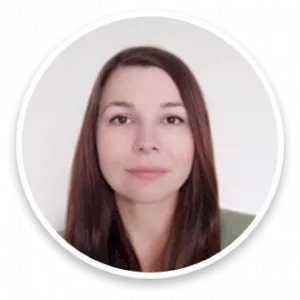 Maja's career in journalism spans well over a decade across finance, business and politics. Now an experienced editor and reporter across all elements of the financial services sector, prior to joining Momentum Media, Maja reported for several established news outlets in Southeast Europe, scrutinising key processes in post-conflict societies.