In a statement on Friday, Financial Services Minister Stephen Jones confirmed the government will extend the scrutiny from MySuper options to Choice super products and superannuation wrap investment options.
"The performance test administered by the Australian Prudential Regulation Authority has been effective at shining a light on underperformance in the MySuper sector," said Stephen Jones.
"The Albanese government is updating the benchmarks used to measure fund performance and extending the scrutiny to many more products in the Choice sector where we know there is significant underperformance".
Mr Jones confirmed that, following consultation on draft regulations and the Your Future, Your Super (YFYS) review, the government will update the regulations for the August 2023 performance test.
According to the minister, alongside addressing unintended consequences identified by the review, the government has ensured the new test is more "fit-for-purpose" for Choice products.
The changes include:
The minimum testing period will be increased in line with the increase of the longer-term investment testing "lookback" period.
Key benchmarks will be calibrated to ensure that funds are not unintentionally discouraged from investing in certain assets.
In assessing the RAFE (representative administration fee) for trustee-directed products (TDPs), platform and non-platform products will be benchmarked against a median fee relevant to this category.
Inclusion of platforms disputed
In its response to the government's announcement, AMP said while it is supportive of the intent of the performance test and its extension to Choice products, it does not support the proposed extension of the test to superannuation wrap products.
Namely, Mr Jones' statement on Friday clarified that the RAFE for platform TDPs will be tested against the median RAFE of other platform TDPs to compare a similar level of service.
Moreover, the minister added that the government also intends to test the investment performance of platform TDPs using gross of tax variables to reflect how these products operate and report to APRA, while the RAFE of non-platform TDPs will be tested against the median RAFE of other non-platform TDPs.
An option that is offered both through a platform and a master trust (Hybrid platform TDP) will be tested twice, Mr Jones confirmed, once as a platform TDP and once as a non-platform TDP with the worst result taken.
According to AMP, applying the test, in its current form, to super wrap products would result in "significant consumer confusion" and "harm" for many Australians.
"Applying a 'one size fits all' testing methodology to the broad range of superannuation wrap investment options, designed and chosen for their unique characteristics and performance objectives, undermines the ability for consumers to implement their desired investment strategies," AMP said in a statement on Monday.
"These products, which rightly have existing strict disclosure and reporting requirements, help many Australians achieve optimal financial outcomes in retirement."
The financial services giant argued that the test fails to consider risk, forward-looking qualitative analysis, and tax benefits, which it described as both relevant and important when deciding to invest in a superannuation wrap product.
"It also fails to recognise the important role of advisers who help consumers make decisions about whether to invest in these products and who themselves are subject to stringent best interest duty requirements," AMP said.
"Additionally, for many wrap products, the test would not be completed based on the actual fees charged or actual net returns received by the member holding the product. It would also be based on new reporting by super funds that has not yet been subject to audit and quality assurance. There is a real risk the performance test results will be wrong."
Similarly, Insignia Financial's head of superannuation, Mark Oliver, labelled the application of the test to platforms as "ill-conceived".
He noted that it's "unlikely" to be reflective of any member's actual experience and judged that it "will not enable a like-for-like comparison" between products.
"The test uses methodology designed for MySuper where members have one product, in stark contrast to platforms that members utilise to access multiple investment options to maintain a bespoke portfolio suited to their unique needs," Mr Oliver said.
Much like AMP, Mr Oliver also raised concerns regarding the potential member impacts a one-size-fits-all approach "could have".
"The test treats each individual investment option as if they are administered individually, making the applied fee and account balance assumptions incorrect. This will cause confusion for members and lead to potentially harmful member outcomes. Members may also incur unnecessary additional costs as they seek clarification from their adviser," said Mr Oliver.
"The test will also apply to investments that are already closed on platforms and because of CGT payable upon realisation, it may not be in the member's best financial interest to move out of the investment," he concluded.
The minister also confirmed changes to the benchmarks, with fixed income said to retain the Bloomberg Ausbond Composite 0+ Yr Index, while international credit will now be assessed against the Bloomberg Global Aggregate Corporate Index (hedged AUD). Australian and international listed infrastructure will adhere to the FTSE Developed Core Infrastructure 50/50 100% Hedged to AUD Net Tax (Super) Index.
Impact on advisers overlooked
Earlier, Financial Advice Association Australia (FAAA) pointed to flaws in the test's expansion to Choice products and the impact it could have on advised clients.
FAAA argued at the time that financial advisers, while not usually involved in the recommendation of MySuper products, are very much involved in the recommendation of their Choice counterparts.
"Where clients receive a notification from their trustee that their fund, or one or more of their investment options, have failed the performance test, then many of them are likely to contact their adviser to either complain or seek advice on how to resolve this problem," the group said in their submission to government.
"The impact of this is now probably only six months away. The financial adviser population are largely unaware of this issue at present,and will have little idea how this assessment is undertaken."
Reiterating this argument, Sarah Abood said at the time that while FAAA is not opposed to the introduction of performance testing for Choice products, "it is critical that the regime considers the impact on financial advisers and their relationship with their clients".
"There is a downside risk that needs to be considered, which is that it encourages some clients to make decisions to change products that might not ultimately be in their best interests. We are supportive of a message that encourages clients to consider the performance of their fund, but not one that scares them into making changes without accessing advice," the chief executive officer of FAAA said.
"We would welcome the opportunity to discuss these issues in more detail with Treasury."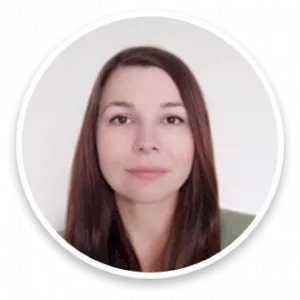 Maja's career in journalism spans well over a decade across finance, business and politics. Now an experienced editor and reporter across all elements of the financial services sector, prior to joining Momentum Media, Maja reported for several established news outlets in Southeast Europe, scrutinising key processes in post-conflict societies.