On Tuesday evening, the Labor government announced a $350 million down payment on the super for housing policy to get the idea off the ground and encourage more institutional investment into affordable housing.
Industry Super Australia (ISA) was quick to welcome the Accord on behalf of industry super funds, hailing it a win for millions of super members and thousands of families.
In a statement, ISA said the Housing Accord has the potential to "finally unlock" affordable and social housing as an asset class that can deliver stable long-term investment returns to millions of Australian workers.
"Industry SuperFunds can play a role in developing housing as an asset class by using their tremendous capacity and long-term approach to investing, diversifying member's savings securing good risk-adjusted returns while delivering much needed additional housing supply that's affordable for thousands of families," said ISA chief executive, Bernie Dean.
In a separate statement issued on Tuesday evening, Cbus Super Fund congratulated the government on the Accord, labelling it as "a great leap forward" — one that has the potential to provide attractive returns for the fund's members.
"Cbus has long been an advocate for increased investor participation in social and affordable housing," Cbus CEO Justin Arter said.
"We applaud the move to bring together governments, industry groups and investor funds like ours so that we are working in a coordinated way in an area of national importance," Mr Arter added.
Similarly, Aware Super said it is committed to playing its role alongside government initiatives such as the National Housing Accord 2022 to address the national housing supply issue.
Aware Super's chief executive officer, Deanne Stewart, said the Accord signalled a "new era of cooperation and collaboration needed to solve the nation's housing supply crisis".
"Institutional investors can play a critical role in partnership with the construction industry, community housing providers, and all levels of government in addressing the nation's need for significantly more housing supply at a time where current projections have almost one household in every 10 needing a new home," said Ms Stewart.
She, however, highlighted that Aware Super's primary obligation as a super fund is to "act in the best financial interests of our members and help them achieve their best possible retirements".
"Diversifying our portfolio and investing in new areas such as build-to-rent helps us achieve this," Ms Stewart said.
"We have also heard the clarion call that to redress the current housing emergency, Australia needs to supply one million urgently needed homes which is why it is vital that the government continues to foster the right policy settings to make it acceptable for institutional investors to play in this space," she noted.
"It has to make sense for us to first meet the best financial interests of our members, in order for us to contribute to the strengthening of the communities in which they live, work and retire."
HESTA too joined in the applause, with CEO Debby Blakey drawing attention to the "broader systemic issues" the lack of affordable housing is creating for investors.
According to Ms Blakey, the Housing Accord represented an opportunity to address well-known barriers by bringing all stakeholders together.
"There is no single solution to this housing crisis, but all levels of government have a role to play," Ms Blakey said.
"Australia's superannuation system has incredible investment expertise they can bring to the table and we're already seeing the industry develop a range of models that, if backed by strong partnership with government, can attract patient, long-term capital," she added.
Moreover, Ms Blakey said, "Large investors like HESTA will invest more if we can get policy settings in place that can help us achieve appropriate, long-term returns for members".
"Policy makers have an important role to catalyse investment through fostering innovative collaboration opportunities that we hope will emerge from this Accord process."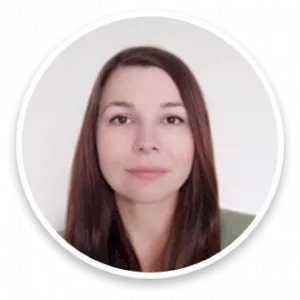 Maja's career in journalism spans well over a decade across finance, business and politics. Now an experienced editor and reporter across all elements of the financial services sector, prior to joining Momentum Media, Maja reported for several established news outlets in Southeast Europe, scrutinising key processes in post-conflict societies.