New research from the Association of Superannuation Funds of Australia (ASFA) has offered a retrospective look at the impact of the COVID-19 early release of superannuation (ERS) scheme on both individuals and superannuation funds.
Australian Taxation Office (ATO) data has indicated that between 20 April 2020 and 31 December 2020, the ATO received 4.78 million applications with a total of $39.2 billion of superannuation requested for early release. The ATO approved 4.55 million applications for 3.05 million people, totalling $37.8 billion of superannuation requested for early release.
But while super funds have been praised for making "a large number of payments in a very short period of time", young people, women, single parents and the unemployed are said to have paid a "high price" in terms of the cost to their retirement savings.
Despite needing to set up new systems at short notice, ASFA analysis concludes that Australian superannuation funds coped well. In particular, the analysis found that funds were able to make $38 billion in payments at a time when financial markets were under stress. Moreover, they were able to process 4.9 million applications for payments in a very short time frame even though many fund and administrator staff were affected by COVID-19 lockdowns.
APRA highlighted that instances of fraud were relatively uncommon amongst the millions of applications made and no fund members were left out of pocket due to third-party fraud.
However, according to APRA, ERS applicants paid a relatively high price for the monies released, both in terms of the impact on eventual retirement savings and in taking a benefit when investment markets were temporarily well down.
"While superannuation was able to do much of the heavy lifting by distributing payments to people quickly in the early days of the COVID-19 pandemic, it's important that we recognise the detrimental impact that this has had for the retirement savings of millions of Australians," said ASFA deputy CEO, Glen McCrea.
As a results of ERS, nearly 1 million Australians had either closed or "largely cleaned out" their superannuation accounts, ASFA found.
Breaking down the data further, ASFA noted that accounts with remaining balances of less than $1,000 accounted for 1.08 million payments (or 25 per cent) of payments made to members. Approximately 163,000 accounts were fully depleted by early release payments and closed in the June and September quarters.
Moreover, ASFA noted that the cleaning out of accounts was more prevalent for women, single parents and the unemployed.
"It's more important than ever that we legislate the objective of super to ensure that Australians' savings are preserved to support a dignified lifestyle in retirement," Mr McCrea said.
ASFA also detected that a proportion of early release payments went to lifestyle items and savings outside of superannuation rather than being spent on essential items.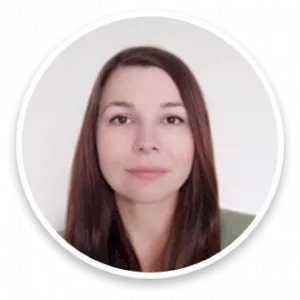 Maja's career in journalism spans well over a decade across finance, business and politics. Now an experienced editor and reporter across all elements of the financial services sector, prior to joining Momentum Media, Maja reported for several established news outlets in Southeast Europe, scrutinising key processes in post-conflict societies.