The Australia Tax Office (ATO) has been accused of failing to collect billions in unpaid superannuation in a damning audit.
According to a report from the Australian National Audit Office (ANAO), the ATO has moved to "low-touch" nudges instead of "resource-intensive audit activity" in its approach to employers who fail to pay superannuation.
As such, less than 15 per cent of unpaid superannuation has been collected annually, even after the ATO committed to acting proactively on 40 per cent of corrective compliance activities in the three or four years to 2020-21.
In fact, the ANAO said the level of proactive compliance activities undertaken by the ATO declined after the super guarantee taskforce was introduced in 2017.
The report revealed that the ATO was owed $2.9 billion in taxes charged to employers who fail to pay superannuation, but the industry has said that figure stands closer to $5 billion.
Reacting to ANAO's findings, Industry Super said the report is "a damning indictment on the tax office compliance activity".
Going a step further, Industry Super accused the tax office of possibly "acting illegally" when it gave "almost all employers" a free pass. 
From 2015 to 2017 the ATO ran a practical amnesty where it would not fine employers who admitted they had underpaid super to staff and had made some restitution. This 'light touch' approach to compliance was stopped when it was found it could be an illegal use of the ATO's powers.  
"It's yet another government report showing how ordinary workers are missing out on billions of dollars they've earned because of old-fashioned laws and no effective enforcement," Industry Super Australia chief executive, Bernie Dean, said of ANAO's report.
"Along with our federal politicians who could easily fix this problem at its source, the ATO needs to do better than just recovering a dismal 15 per cent of the unpaid super bill each year."
Prior to the release of the report, Labor revealed a plan to nudge the ATO to set and hit transparent unpaid super recovery targets by requiring the tax office to report its results to the parliament.
But ISA doesn't believe this alone will stamp out the problem and is calling on politicians to commit to mandating that super is paid with wages, rather than the current four times a year.
"Labor's commitment to beef up ATO compliance and make it easier for workers to recover unpaid super is a step in the right direction, but it won't amount to much until they go the next step to require employers to pay super with workers' wages just like all federal politicians get," Mr Dean said. 
He argued that quarterly payments can be exploited by those deliberately short-changing workers, making it harder for the ATO to chase debt and difficult for workers to keep track of their super payments.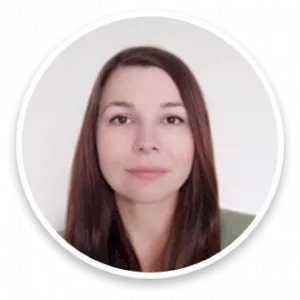 Maja's career in journalism spans well over a decade across finance, business and politics. Now an experienced editor and reporter across all elements of the financial services sector, prior to joining Momentum Media, Maja reported for several established news outlets in Southeast Europe, scrutinising key processes in post-conflict societies.