The Association of Superannuation Funds of Australia (ASFA) has called out the risks of climate change and the impact it is expected to have on investment portfolio performance of superannuation funds in its latest discussion paper released on Friday. 
"In the absence of a commitment to net-zero greenhouse emissions by 2050, the superannuation industry stands to lose billions of dollars in investment returns on behalf of their members, which ultimately translates to less retirement savings," said ASFA CEO, Dr Martin Fahy. 
The amount in superannuation assets at the end of the March 2021 quarter totalled $3.1 trillion. Of the assets held by APRA-regulated superannuation funds, $467 billion was invested in Australian listed shares; $159 billion was invested in listed and unlisted property; $551 billion was invested in international shares; and $119 billion was invested in infrastructure.
Given the diversity of assets held by super funds, the ASFA warned that the overall exposure to climate change risk is significant. 
As such, it urged funds to consider climate change risk when making decisions.
The mitigations strategies that have been explored include a commitment by superannuation funds to reach net zero greenhouse gas emissions in their investment portfolio by 2050; engaging with businesses on climate change risk to support them on their journey to mitigate climate change risk; and adopting the Principles of Responsible Investment approach.
In regard to meeting net zero by 2050, the ASFA highlighted the benefits of purchasing green bonds, noting their reliability and immense growth potential. 
On the PRI front, the ASFA highlighted that the three-step approach for asset owners when responding to climate change risk – supported by the United Nations.
Step one includes incorporating ESG issues into investment analysis and decision-making processes. Step two entails being active owners and incorporating ESG issues into ownership policies and practices, while step three means appropriately disclosing ESG issues and reporting on progress in implementing the PRI. 
The ASFA is seeking feedback on its paper by COB Friday 15 October 2021.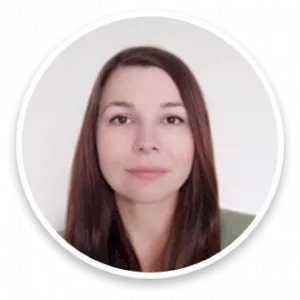 Maja's career in journalism spans well over a decade across finance, business and politics. Now an experienced editor and reporter across all elements of the financial services sector, prior to joining Momentum Media, Maja reported for several established news outlets in Southeast Europe, scrutinising key processes in post-conflict societies.