The pair is developing a streamlined process all super funds can use to make the division of assets easier and faster. 
Alongside advocacy group Women in Super, they recently brought together other superannuation industry leaders, representatives from the Federal Circuit Court, government and regulators in a round table to develop solutions.
The first step in the initiative aims to eliminate the need for legal advice for the straightforward division of assets, via a simplified and consistent form for court orders that can be used across the industry and by the courts.
Currently, the process differs from fund to fund. HESTA head of impact Mary Delahunty commented the complexity surrounding obtaining and completing super splitting orders makes it extremely difficult to complete the required forms without legal assistance.
Debby Blakey, chief executive of HESTA, said the process through the family law system is unnecessarily complicated and the need for costly legal advice often proves to be a barrier.
"This results in many women, especially those from low-income households or who are most vulnerable, simply walking away from their rightful share of super assets," Ms Blackey said.
'If they can't claim their share of super, for many women this means losing their only income in retirement beyond the age pension."
For many women, super is 'the only asset they can claim'
The push for change comes off the back of WLSV's 2016 research project titled "Small Claims, Large Battles" that examined the barriers disadvantaging women in the family law system. 
Superannuation was the only significant asset for 21 per cent of the women represented by WLSV in the project and in 39 per cent of all small claim's cases, there was a superannuation split.
WLSV senior policy adviser Tania Clarke noted many people escaping family violence are living with restricted assets and heightened debt.
"For many women, superannuation is the only asset they can claim from their former partner, yet we know that they are walking away from accessing it because the super splitting system is just too costly and complex to navigate," Ms Clarke said.
"Many women escaping family violence, after years of economic abuse, are living with limited assets and serious debt. For many of these women, superannuation is only part of the property pool."
She added a simpler process will provide a much-needed relief for vulnerable women. 
"Making access to superannuation splitting easier will mean a lesser financial and emotional burden on family violence survivors and less industry and court time wasted trying to process a superannuation split," Ms Clarke said.
"It's a win-win for all involved in the system."
Women already retire 'with around 40 per cent of the super of men'
HESTA, an industry super fund for people working in the health and community services sector has 850,000 members, 80 per cent of whom are women.
Ms Blakey said HESTA was committed to making the process simpler and easier to navigate so that women weren't further disadvantaged.
"Women already retire, on average, with around 40 per cent of the super of men and are more vulnerable to poverty later in life. we urgently need to improve the system so that more women aren't left to fall through the cracks," she stated.
HESTA is set to work with WLSV to advocate for broader industry change over the coming year.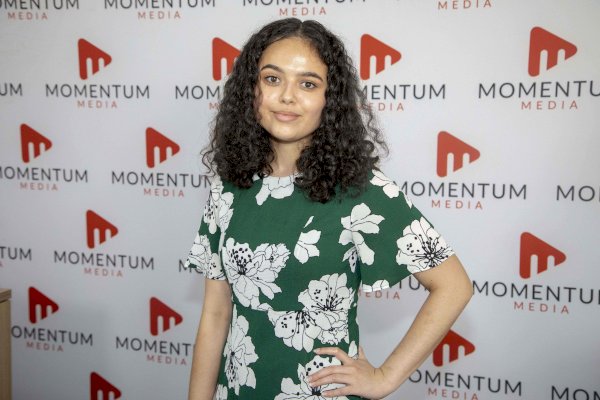 Sarah Simpkins is a journalist at Momentum Media, reporting primarily on banking, financial services and wealth. 

Prior to joining the team in 2018, Sarah worked in trade media and produced stories for a current affairs program on community radio. 

You can contact her on [email protected].