The heatmap is available as a spreadsheet, with data across funds' five-year investment performances, fees and sustainability of member outcomes. 
APRA has colour-coded the figures, with dark red indicating the lower end of performance scale and white indicating superior returns.
Likewise for fees and costs, they have been ranked on a scale – higher fees are indicated in dark red, with yellow in the middle and lower fees shown in white. 
The regulator has aimed to lift industry practices by publishing the data – making the metrics transparent across products will enhance member outcomes, forcing underperformers to pick up their game in the areas they need to improve, APRA said. 
APRA deputy chair Helen Rowell said the regulator has issued a warning to underperforming funds. 
"In particular, we directly contacted the trustees of the worst-performing products and asked them to provide or update action plans outlining how they will address identified weaknesses," Mrs Rowell said. 
"If they are unable to make substantial improvements in good time, we will consider other options, including pressuring them to consider a merger or exit the industry.
"However, no one should be complacent. We expect all trustees to use the heatmap to reflect on the drivers of their current performance, and identify where they can do better."
Mrs Rowell said the heatmap was a "game changer" for industry transparency and accountability.
"The heatmap will subject trustees to a new level of scrutiny, and it's understandable that some in the industry feel uncomfortable," she said. 
"Australia's superannuation system delivers sound outcomes for most members, but APRA is determined to weed out the industry's underperforming tail."
Hostplus had the single strategy product with the highest five-year net investment return at 9.65 per cent per annum. 
Single strategy products beat life cycle options
In conjunction with the heatmap, the prudential watchdog has also published an information paper, outlining its own observations about the data. 
Notably, more single strategy products were seen to outperform the investment benchmarks than life cycle product stages and low balance accounts. 
Member outcomes were found to vary widely across the industry and underperformance, APRA said, was evident across all industry sectors and investment risk profiles. 
The regulator noted higher fees were generally correlated with lower net returns, although there were exceptions. Further, low balance accounts were most hit by administration fees, while high balance accounts were most impacted by percentage-based fees. 
Heatmap short-term focused: investors say room for improvement
Industry has welcomed the release, somewhat. While many support more transparency in the sector, there has been criticism of APRA's execution. 
Bruce Murphy, director of Insight Investment, Australia and New Zealand noted there is value in identifying lagging funds, but past performance is not necessarily an indicator of future returns. 
"I'd like to see the heatmaps evolve by adding a 10-year comparison timeframe, adding a simple return for risk measure and including a metric that shows the level of illiquid assets being used by funds," Mr Murphy said.
"Illiquid assets have been used to great effect by industry funds with strong cash flows. These illiquid assets have performed very well and make a lot of sense to hold with a long investment horizon. 
"Industry funds' illiquid assets have also provided a high level of comparative advantage over retail funds that by virtue of their 'untied' investor base have to use highly liquid assets."
Currently, the heatmap only shows growth asset allocation.
Similar to Mr Murphy, the Association of Superannuation Funds of Australia (ASFA) chief Martin Fahy noted the focus on the short term, looking at the five-year performance of products.
"Achieving sound investment performance and broader member outcomes is a long-term journey, it's not measured in terms of years, it's measured in terms of decades," Dr Fahy said.
Australian Institute of Superannuation Trustees (AIST) chief executive Eva Scheerlinck said the heatmap was an important first step in providing independent data on the sector, but more needed to be done to improve the regulator's analysis.
She added given the heatmap is not designed for the average person, there is a need for a "consumer-friendly tool so members can make informed decisions about which fund is best for them". 
The regulator is however happy with its result, saying it will continue to work on and update its models.
"Creating a single document that robustly assesses the outcomes provided by products with widely different risk profiles and asset allocations has been challenging," Mrs Rowell said.
"We have need to make certain assumptions with the data in some areas. But we are confident in our methodology and the overall conclusions that can be drawn from the heatmap on areas of relative underperformance of MySuper products. 
"We will continue to refine our models and methodology in response to industry feedback. However we stand behind the heatmap as an important piece of work, and a key plank supporting APRA's key strategic goal of lifting outcomes for superannuation members."
Dr Fahy stated APRA's recent efforts to engage with funds was the appropriate way forward.
But super funds have 'delivered strongly'
More than 90 per cent of the $654 billion invested in profit-to-member MySuper products showed no underperformance, the AIST noted.
"This first go at the heatmap confirms what the Productivity Commission found – that the overwhelming majority of members' super in the profit-to-member MySuper space is invested in well-performing funds," Ms Scheerlinck said. 
Mr Murphy commented: "Over the last decade, Australian superannuation funds have delivered strongly to investors so this is definitely a case of assessing a high-quality field where being at the bottom is not necessarily bad for investors."
And Dr Fahy added the country's super system is ranked as the third best globally. 
"According to the OECD, [it] has about the best investment returns and lowest costs charged to fund members anywhere in the world," he said.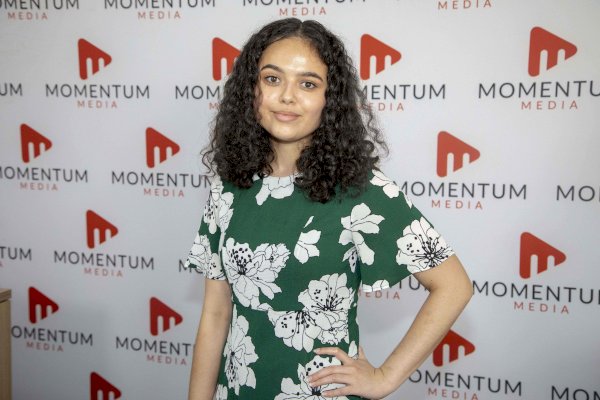 Sarah Simpkins is a journalist at Momentum Media, reporting primarily on banking, financial services and wealth. 

Prior to joining the team in 2018, Sarah worked in trade media and produced stories for a current affairs program on community radio. 

You can contact her on [email protected].