APRA has encouraged the movement, urging small and underperforming funds to amalgamate and save their members from "suffering" further deterioration. The executive director of the regulator's new superannuation department, Suzanne Smith, said funds should also be looking to simplify their offerings.
The House of Representatives standing committee on economics interrogated super funds for the first time last week. 
During the hearings, government MPs focused largely on the findings of the Productivity Commission, which estimated there are 40,000 super products available to consumers in the Australian market.
Labor MP Andrew Leigh noted in a typical supermarket, there are 20,000 to 25,000 products available. 
"It seems extraordinary to me, that in a country of 25 million people we would have 40,000 superannuation products," Dr Leigh said. 
Liberal MP Tim Wilson called the phenomenon a "confuseopoly", saying "suppliers allow products to proliferate to such an extent that really you're not getting proper, informed choice because no consumer could compare 40,000 products."
But Craig Bingham, chief executive of Bennelong Funds Management has pushed against the consolidation wave, warning as funds merge and the industry becomes smaller, funds will could be "very similar in how we will look and feel and what we produce."
"I'd challenge the notion that 10 big super funds are going to be much more beneficial for the Australian population than a range of choices," Mr Bingham said.
"I know the Productivity Commission was fostering this idea of large mergers. We're looking at the banking sector which is having a lot of competition that is coming into it, which is healthy. And having small, medium and larger players is obviously beneficial. 
"While I get the benefits of larger funds becoming larger, I think it's going to be healthy for the industry to have a real diverse range of choices and options for Australian retirees to choose from."
KPMG rightly predicted earlier this year that 2019 would be the year of mergers for the super industry. 
Investor Daily has reported on a number of funds in the process of joining forces, the most recent being Queensland companies QSuper and Sunsuper considering a marriage earlier this month.
Mr Bingham said funds will have to re-evaluate their business models and look for ways to differentiate themselves.
"I get what they're doing from a cost perspective, but as they grow and merge and become larger, they need to think about their businesses," Mr Bingham said.
"And they need to think about their business, and their businesses is under some threat because the demographic is ageing. They've been in the accumulation phase, people have been putting money in, that's terrific. 
"But as they start to leave, there seems to be a reluctance to embrace retirement income strategies, [they've been] waiting on the government to come up with policy. And I think that's fraught with danger. I think we will see, at some point, the need to actually differentiate yourself through performance, not just on a low fee basis."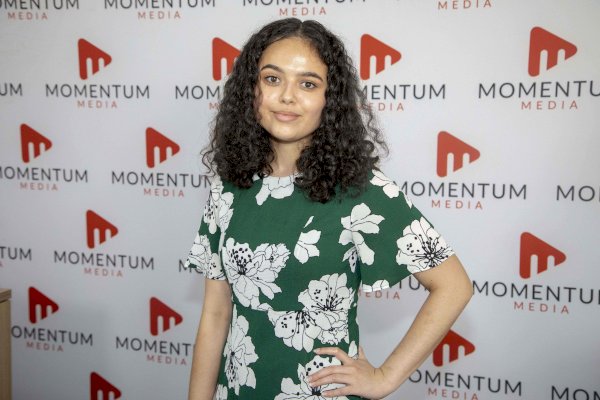 Sarah Simpkins is a journalist at Momentum Media, reporting primarily on banking, financial services and wealth. 

Prior to joining the team in 2018, Sarah worked in trade media and produced stories for a current affairs program on community radio. 

You can contact her on [email protected].