Appearing before a parliamentary committee on 21 November, Hostplus chief executive David Elia explained that the super fund has made a commitment of $1 billion towards venture capital (VC), of which $670 million has been invested to date.
"We think that in time some of our largest company exposures will originate from our early VC investments in managers and funds such as Square Peg, Blackbird Ventures, Artisan, Carthona, the CSIRO Innovation Fund, Main Sequence Ventures and the Carnegie Innovation Fund," the CEO said.
"We think that venture capital will certainly provide us with access to opportunities to investments that would not otherwise be available. Some of these are life-changing in terms of what we're doing in this space, albeit we are obviously focused on delivering great investment outcomes for our members."
Mr Elia noted that for the year ending 30 June 2019 the VC asset class delivered 21 per cent for Hostplus.  
Deputy chief investment officer Greg Clerk explained that the $43 billion super fund's connection through the venture capital program is via 40 universities globally and a multiple research institution such as the CSIRO and others.
"The kinds of investments we are in are things like Vaxxas, which is for needle-free vaccinations, which will enable us to deliver these without the protections that need [to] be afforded needle-based treatments and the like," Mr Clerk said.
Hostplus also has a stake in mortgage provider and neolender Athena Home Loans and nuclear fusion business Commonwealth Fusion Systems.
"If you accept the proposition that these new types of technologies, these disruptive technologies, will challenge the old-world economy, then we would argue that we have a fantastic hedge in place," Mr Elia said.
"We're actually taking bets with regard to some of those new emerging and disruptive technologies."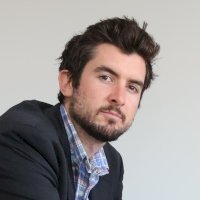 James Mitchell is the editor of the Wealth and Wellness suite of platforms at Momentum Media including Investor Daily, ifa, Fintech Business, Adviser Innovation and Wellness Daily.