The 2019 Natixis Investment Managers Global Retirement Index (GRI) assessed 44 countries on factors that drive retirement security, providing a ranking and percentage score to indicate the attractiveness of a nation's retirement environment. 
The review rated Australia in ninth place this year and while it maintained its fourth position for finances in retirement, its percentage score for the category fared slightly lower than last year.
Natixis noted Australia scored well in the categories of interest rates (sixth) and bank non-performing loans (eighth), both what it called "signs of a robust financial system."
Quality of life however, was reported to be significantly lower than its ninth place two years ago, now sitting at 15th, due to "weaker performance in the happiness and environmental indicators." Despite listing first in air quality, Australia was sixth lowest for environmental factors.
The report called out a need to increase retirement age, saying compared with 1970, individuals in OECD countries are living longer and retiring earlier, while life expectancy is increasing.
Damon Hambly, chief executive of Natixis Investment Managers, Australia commented: "Australia's superannuation system is the envy of many other countries and provides retirement security for Australians, but the fact is that most balances are too low, particularly given our ageing population, which is why our retirement age is set to increase to 67 in 2023.
"Along with Denmark, we are the first of a number of OECD countries to take this step – the United States and Spain are next in 2027."
Australia also slipped in material wellbeing, a category which measured income equality, income per capita and unemployment. The nation fell from 21st place to 24th. 
However, Australia improved in the health subindex, now at 11th place in the segment measuring life expectancy, health expenditure per capita and non-insured health. 
The improved ranking was reported to be the result of higher scores in health expenditure per capita and insured health expenditure, as well as a seventh place global ranking for life expectancy. 
The findings have come as the Australian government has committed to an independent review of its retirement income system.
Poorer retirement outcomes for women
The GRI revealed women are at greater risk of outliving their assets in retirement: on average, they live for longer and tend to retire earlier. 
In addition, lower levels of employment combined with discriminatory wage practices mean women tend to have less money saved for retirement. 
Natixis managing director for Australia Louise Watson said if left unchecked, the different circumstances and barriers women face could derail their retirement security.
"Australian women retire with on average 47 per cent less superannuation than men yet they are likely to live five years longer – so it's really important that we work together as an industry to find ways of closing the gap," Ms Watson said.
"Not just in terms of superannuation balances, but in striving to improve wage equality as well as women's general level of financial literacy – so more women are empowered to take control of their own financial future."
Public finances to feel old-age dependency imbalance
The GRI has pointed to demographic imbalances in some developed countries, noting that countries with a relatively higher proportion of working-age adults are better equipped to support retirees. 
Mr Hambly commented in Australia, as baby boomers continue to age out of the workforce, the responsibility for contributing to the public pension system will fall more and more onto younger workers' shoulders.
"The challenge is that higher old-aged dependency ratios can significantly impact public finances as governments struggle to pay for rising social security obligations from falling tax revenues," he said.
"Potential solutions that have been suggested for this problem include raising the retirement age and encouraging more people to continue working longer, potentially past retirement age. 
"But more important of all is helping Australians understand the importance of investing for the long term, and starting as early as possible, if they are to secure their financial future."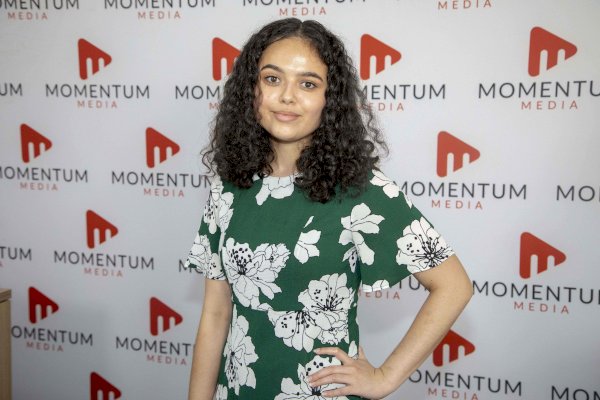 Sarah Simpkins is a journalist at Momentum Media, reporting primarily on banking, financial services and wealth. 

Prior to joining the team in 2018, Sarah worked in trade media and produced stories for a current affairs program on community radio. 

You can contact her on [email protected].