The whitepaper, The Impact of Climate Change on Mortality and Retirement Incomes in Australia, has stated that within the lifetime of Australia's Millennials, the occurrence of heatwaves will triple, contributing to increased deaths among the elderly. 
Heatwaves, which have killed more Australians than any other natural hazard, the institute stated, will at least triple by 2060 to 2080. 
Heatwaves were noted to have killed more Australians than bushfires, cyclones, earthquakes, floods and severe storms combined, with the report naming them as the greatest threat to mortality from climate change.
The report also found broad impacts for investors, insurers, pension providers and emergency services and government, from the "key global megatrends" of climate change and ageing populations both contributing to a "perfect storm".
Australian Bureau of Statistics figures project that by 2050, the population of over 65s and over 85s will almost double and triple respectively. 
Consumers could retire with more than 10 per cent less super
The Actuaries Institute has predicted that climate change could lead to lower superannuation contributions and investment returns, with increased periods of underemployment and unemployment caused by economies transitioning to net zero emissions and higher frequency of natural disasters.
Super balances will also be reduced, as the report cautioned climate change will have negative long-term implications for investors who are not diversified at a total portfolio level to climate change.
The institute modelled that an individual earning around $75,000 per annum could retire with 11-18 per cent less, or a balance of $40,000 to $70,000 less, because of lower contributions or lower returns. The impact would be greater for a person who experienced both knocked contributions and returns.
"Understanding the potentially significant implications of climate change is crucial to Australians' wellbeing," Nicolette Rubinsztein, president of the Actuaries Institute said. 
"Many Australians understand the physical risks posed by climate change, but few appreciate the impacts it could have on their mortality risks and their retirement savings."
Higher mortality rates, lower returns affect super funds and life insurers
Super and insurance providers, along with the government, are expected to be implicated, as there may be a higher reliance on the age pension if climate change diminishes super balances, and if investment returns are lower, there could be a higher cost of provisioning for future age pension liabilities. 
"Two material cost drivers for life insurance and pensions (annuities) are mortality and investment returns," the paper stated.
"Climate change is expected to impact both."
The present value of extra age pension expenditure on the median earner if the investment returns were 1 per cent lower over a person's life was calculated to be around $30,000, the paper said. 
"Failure to address climate change has been identified as one of the largest socioeconomic risks to modern society and lack of action is no longer just a reputation risk. It is a core business issue being discussed in terms of physical risks, liability risks and transition risks," the Actuaries Institute noted.
"There is mounting pressure on all financial institutions from investors and regulators to improve transparency and the disclosure of climate-related risk."
The institute warned investors earlier this month that extreme weather conditions are set to continue, with its Climate Index finding the past autumn ranked as the third-highest season for extreme temperatures, only beaten by autumn 2016 and summer 2018-19.
The index was launched in November last year to help businesses and regulators such as APRA and the RBA monitor extreme weather trends and assess risk.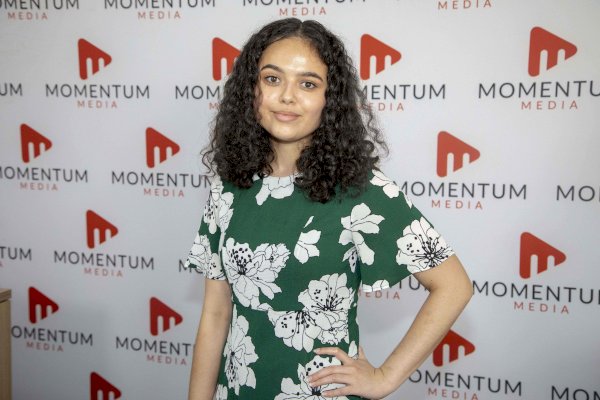 Sarah Simpkins is a journalist at Momentum Media, reporting primarily on banking, financial services and wealth. 

Prior to joining the team in 2018, Sarah worked in trade media and produced stories for a current affairs program on community radio. 

You can contact her on [email protected].