The funds have signed a binding heads of agreement and will now be engaged in a due diligence process for the coming months, where they will each review the other's operation and consider potential joint business models to best leverage the combined investment scale. The two have been in talks since April.  
The companies could create one of Australia's largest superannuation and advice businesses, managing more than $120 billion in savings on behalf of more than 1.1 million Australians. In comparison, Australian Super, the country's largest super fund, reported managing $140 billion in assets for around 2.2 million members in 2018.
If the merger is to power ahead following the due diligence stage, the companies anticipate they would be merged to be one fund with one board by 30 June 2020. 
The amalgamated board would have one independent chair with 14 directors, four of whom would be from VicSuper's nominating bodies. The companies expect by June 2022, the number of directors would shrink to ten, with two being nominated from VicSuper. 
First State Super chief executive Deanne Stewart and chair Neil Cochrane would retain their respective positions with the new fund. VicSuper's current CEO Michael Dundon would continue on with the fund following the consolidation to ensure a smooth transition, the companies said, but his new position was not determined. 
"Our conversations with First State Super have clearly indicated that a merger between our two funds has the potential to offer significant benefits to members, and it's with their interests in mind that we look to this next phase in our merger discussions," Mr Dundon said.
"Merger discussions have been progressing well to date and we believe there could be significant benefits for our members and employers, should the merger proceed," the two funds said in a statement. 
"The talks have been well received by employers, members, government, media and ratings agencies to date. A potential merger is broadly seen as a progressive and proactive step for the two funds, and one that's very much aligned with the growing trend of consolidation across the superannuation industry."
In addition to scale benefits, the funds expect consolidation would bring broader investment opportunities and increased diversification, as well as reduced costs and improved members. 
"We have a lot in common with VicSuper," Ms Stewart added. 
"We both have a member first culture and a heritage in the public sector, and we both believe quality financial advice can help our members make the most of their retirement savings."
Both funds also have some commitment to responsible investment, with the due diligence process to allow them to tease out what their shared investment philosophy would look like. Both also offer financial advice to their members.
At this stage, the funds said there has been no decision made around the future operating model.
The potential merger follows an industry-wide trend in 2019. Hostplus and Club Super were the last two funds to consider joining forces, earlier this month.
Meanwhile, Queensland-based LGIAsuper differentiated itself by telling the market it would not be following the shift to consolidation.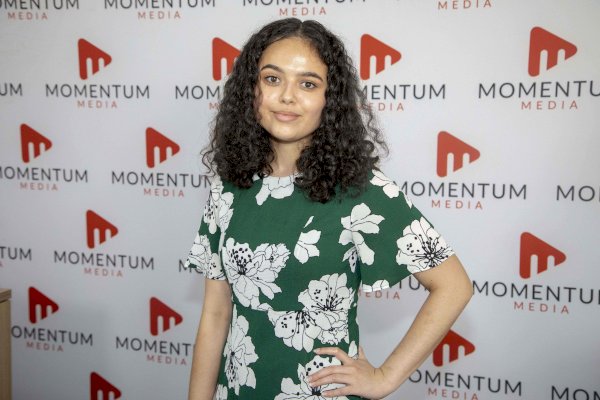 Sarah Simpkins is a journalist at Momentum Media, reporting primarily on banking, financial services and wealth. 

Prior to joining the team in 2018, Sarah worked in trade media and produced stories for a current affairs program on community radio. 

You can contact her on [email protected].