The research by Grattan calculated that a 12 per cent super contribution would cost today's typical 30-year-old worker $30,000 over their lifetime. 
The research was labelled contradictory by Industry Super's acting chief executive, Matthew Linden, who said that a week ago Grattan claimed the super increase wouldn't reduce the age pension. 
"One week they're claiming an increase in super won't reduce the age pension; the next they claim people will be worse off because they will miss out on the age pension if they retire with more money.
"Both can't be true. This proves their analysis simply doesn't stack up. Despite this, they continue to use deeply flawed modelling to peddle incorrect and misleading claims about the superannuation guarantee," said Mr Linden. 
The conclusion by the Grattan Institute was also criticised by Dr Martin Fahy, chief executive of the ASFA, saying the institute's output was based on unsound assumptions. 
"The Grattan Institute's latest missive on retirement funding continues the pattern of selective and misleading modelling that seeks to undermine a retirement system that is globally acknowledged as one of the best in the world," he said. 
The institute said that extra income from a higher super balance at retirement would be offset by lower pension payments due to the pension asset test. 
The report written by Owain Emslie, an associate at the institute, and Brendan Coates, program director of household finances, said that the group was even being generous with their end figures. 
"By not applying such a 'real discount rate' to future incomes, we are being generous to advocates of higher compulsory super," said Mr Emslie. 
However, the key assumption by the institute was that any rise to contributions would be paid for by lower wages, despite no evidence to suggest this. 
Head of advocacy for the Australian Institute of Superannuation, trustee Alisa Goodwin said there was no evidence to suggest super impacted wages. 
"There is no evidence to suggest that compulsory super rises result in low wage growth. Over the last five years, there has been no SG increase and wages have been flat," she said. 
Mr Emslie countered and argued that the Henry Tax Review and the Budget Office found compulsory super had meant minimum wages went up by less than they would have. 
"And while real wages have stagnated, nominal wages are still growing: by 2.2 per cent a year over the past five years. It would be easy for employers to simply reduce those nominal wage rises to offset any increase in compulsory super – as they have in the past," said Mr Emslie.
Dr Fahy also disagreed with Grattan's assumption that not increasing the guarantee would result in a wage growth. 
"The Grattan analysis incorrectly assumes that not increasing the superannuation guarantee (SG) to 12 per cent would lead to a 2.5 per cent wage increase and this would flow through to individuals in full – a heroic assumption. 
"In reality, the increase in personal tax, withdrawal of family tax benefits and child-care subsidies would erode most of the increase, leaving people no better off in working life and worse off in retirement," he said. 
Grattan modelled a chart where companies did pick up parts of the tab of the guarantee and said that companies would have to pay more than 50 per cent for employees to see a benefit. 
"Our research shows that lifting compulsory super contributions to 12 per cent would leave workers in Middle Australia poorer over their entire lifetimes – and that remains true under any future scenario we could reasonably expect," said Mr Emslie. 
Rice Warners senior consultant Nathan Bonarius claimed the entire assumptions by the institute were incorrect and were based off age pension, not super.  
"Its (Grattan) analysis has less to do with the SG level, but is more about the issues of means-testing of the Age Pension, which we have documented in detail and which will be described more fully in an Actuaries Institute Green Paper on retirement to be released in the next month," he said. 
Mr Bonarius was supported by Ms Goodwin, who said Grattan's analysis was not actually highlighting issues with the super system.  
"The problem that Grattan has highlighted has nothing to do with the super system and everything to do with the Age Pension asset test, which was controversially revised by the Coalition in 2015. 
"The asset test is flawed and grossly unfair to middle Australians by forcing them to draw down on their super when they were previously entitled to part pension payments," she said.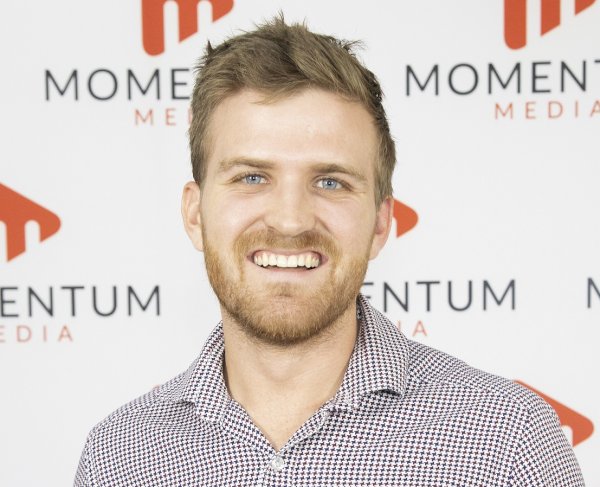 Eliot Hastie is a journalist at Momentum Media, writing primarily for its wealth and financial services platforms. 
Eliot joined the team in 2018 having previously written on Real Estate Business with Momentum Media as well.
Eliot graduated from the University of Westminster, UK with a Bachelor of Arts (Journalism).
You can email him on: [email protected]