Tasplan and MTAA have entered into a binding memorandum of understanding (MOU) to investigate a merger, which if successful would create a national fund with more than 328,000 members.
Tasplan is a multi-industry profit-for-members fund, managing $9.5 billion in assets for members, while MTAA Super is a national industry-based fund that has catered to the motor trades and allied industries for 30 years, managing close to $13 billion.
The MOU will allow a potential merger to be thoroughly assessed by all parties, with members' best interests as the key deciding factor.
Fund chairs Naomi Edwards of Tasplan and John Brumby of MTAA Super said the consolidation would create a fund that would provide services nationally to the combined membership.
"We anticipate that the increased scale will deliver efficiencies that can be passed on to members by way of product and service improvement, competitive fees and returns," Ms Edwards and Mr Brumby said in a statement.
"While there is still much to be done, we are excited by the prospect of building a fund of significant scale, enjoying widespread national membership and offering further improvements in benefits to our members over time."
Tasplan has completed five mergers since 2011, the last being with RBF Tasmanian Acculumation Scheme fund in 2017.
Reflecting on the cancelled merger with Tasplan and WA Super, Statewide Super reported it was "mindful" that ARPA has urged funds to assess potential amalgamations, with it now looking to other opportunities. It reported now having more than $9.8 billion in funds under management.
Statewide Super chief executive Tony D'Alessandro said the company would consider merger opportunities as long as it was proven to be in fund members' best interests.
"Statewide Super has a positive position in the marketplace and this means the breadth and scale of a merger would need to make sense for the fund and our members," Mr D'Alessandro said.
"We will continue to look for ways to deliver greater value, improve returns, and negotiate better insurance cover, and we know that sometimes mergers are the best way to deliver this."
The moves come as a number of other mergers have been completed in the sector.
Catholic Super and Equip joined in one of the largest mergers of not-for-profit superannuation funds, with the combined body managing more than $26 billion in funds for around 150,000 members.
Queensland funds Sunsuper and AustSafe Super banded together to cater for an estimated 20 per cent of their state, while VicSuper and First State Super confirmed they were considering joining forces to become the second largest super fund in Australia.
KPMG has said 2019 will be defined by super mergers, anticipating earlier this year super funds will amp up consolidation due to increasing regulatory pressures, making companies consider the capacity of a larger entity to meet compliance requirements.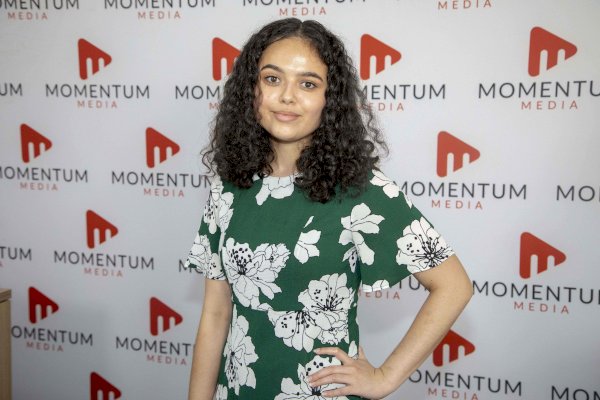 Sarah Simpkins is a journalist at Momentum Media, reporting primarily on banking, financial services and wealth. 

Prior to joining the team in 2018, Sarah worked in trade media and produced stories for a current affairs program on community radio. 

Sarah has a dual bachelor's degree in science and journalism from the University of Queensland.

You can contact her on [email protected].