Scott Hartley announced his intention to resign today but will stay on as chief executive while the board undertakes the selection process.
"It has been an honour and a privilege to lead the awesome team at Sunsuper who have delivered industry-leading outcomes and experiences for our customers.
"Sunsuper today has been transformed – it is the fastest-growing top-10 fund in Australia with exceptional capability in member services and investments. It is positioned to excel in the future and I am enormously proud of all that we have achieved," said Mr Hartley. 
Mr Hartley cited some of his achievements during his announcement including the transformation of Sunsuper's model to be data-driven, lifting Susuper's performance from the median to first quartile performance and driving growth capabilities. 
"Our extraordinary achievements would not have been possible without having developed a high-performing culture across a team of people who are committed, extraordinarily capable and passionate about our purpose to inspire and empower Australians to fulfil their retirement dreams," said Mr Hartley. 
Susuper's chair Andrew Fraser thanked Mr Hartley for his leadership and congratulated him on his achievements. 
"When Scott accepted the role in late 2013, Sunsuper was a $25 billion fund with one million members. Today the Fund manages more than $66 billion in retirement savings for more than 1.4 million Australians.
"We are grateful for Scott's leadership and he deserves much recognition for Sunsuper's success. He will be the first to credit the team he leads, but his singular focus on leadership, his strategic insight and his vision means he has been the driving force behind the Fund's achievements," said Mr Faser. 
Mr Fraser wished Mr Hartley well as he undertook new challenges and thanked him for helping to choose his successor. 
"Scott and I have recently been discussing his plans and I know he has wrestled with this decision, but having achieved his ambitions for Sunsuper, I do understand his eagerness to take on a new challenge.
"Whoever secures his services will be the beneficiary of one of Australia's most capable chief executives," said Mr Fraser.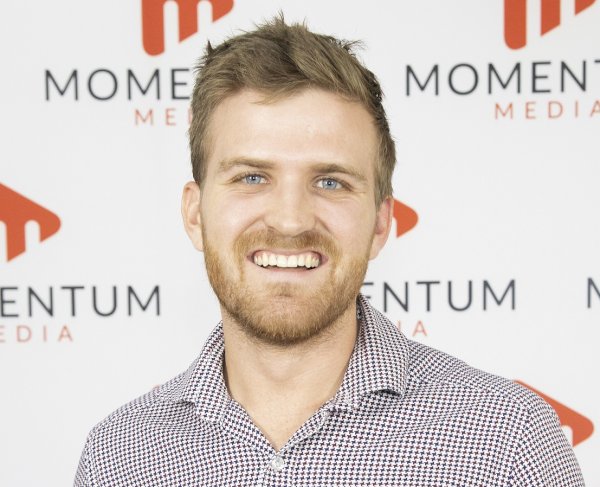 Eliot Hastie is a journalist at Momentum Media, writing primarily for its wealth and financial services platforms. 
Eliot joined the team in 2018 having previously written on Real Estate Business with Momentum Media as well.
Eliot graduated from the University of Westminster, UK with a Bachelor of Arts (Journalism).
You can email him on: [email protected]