APRA is releasing for consultation proposed revisions to Prudential Standard SPS 515 Strategic Planning and Member Outcomes (SPS 515) following the passage of the Treasury Laws Amendment (Improving Accountability and Member Outcomes in Superannuation Measures Bill) on 4 April 2019. 
APRA issued the final SPS 515 as part of its Strengthening Member Outcomes package in December 2018. The package included strengthened requirements for strategic and business planning, including undertaking a holistic assessment of the performance of the RSE licensee in executing its strategy and sustainably delivering enhanced outcomes for members. 
The Bill introduces a legislated outcomes assessment. At the time of release of its package, APRA indicated that it would review SPS 515 and accompanying guidance to ensure alignment with the legislated outcomes assessment and to avoid any industry uncertainty in complying with both the legislation and APRA's requirements.
"APRA is proposing revisions to SPS 515 to clarify how the legislated outcomes assessment interacts with APRA's requirements, and to specify additional factors to be addressed in the assessment as provided for in the legislation," APRA deputy chairman Helen Rowell said in a letter to all RSE licensees. 
"The overall substance of the requirements for RSE licensees in revised SPS 515 are unchanged, however they are expressed differently to more clearly delineate APRA's requirements from those imposed by the bill."
The revised SPS 515 requires a business performance review (BPR) to be undertaken as part of an RSE licensee's strategic and business planning process. Ms Rowell said the BPR reflects the same underlying objective as the requirements set out in the version of SPS 515 released in December 2018. 
"That is, it requires an RSE licensee to be both reflective and forward-looking in identifying improvements that can be made to enhance the sound and prudent management of its business operations, and drive the sustainable delivery of better outcomes for members," she said.
"RSE licensees will be required to take into account the results of the legislated outcomes assessment as part of their BPR."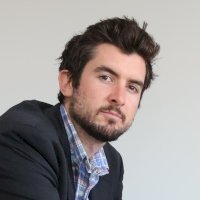 James Mitchell is the editor of the Wealth and Wellness suite of platforms at Momentum Media including Investor Daily, ifa, Fintech Business, Adviser Innovation and Wellness Daily.