The market researcher's Superannuation Satisfaction Report saw the gap in approval between industry and retail funds broaden, with industry funds increasing their lead from 2 per cent a year prior to its current lead of 6.4 per cent.
Industry funds were found to have a rise in their satisfaction rating over the 12 months, increasing by 0.9 of a percentage point to 62.1 per cent, while the total market dropped by 0.4 of a percentage point to 6.4 per cent.
The sweet spot for industry funds, Roy Morgan said, is those with a balance in the range of $250,000 to $699,999, where their satisfaction rating comes to 77.9 per cent and their lead over retail funds is 12.9 per cent.
"With the growing strength of industry funds, concerns have been raised that the unions may use this strength to impact company decisions," Ian Morris, industry communications director at Roy Morgan, said.
"According to the latest APRA data, industry funds currently have balances of $629.6 billion or 23.7 per cent of the total market and have now passed the $589 billion in retail funds."
However, the largest segment of the market according to APRA is the self-managed group with current balances of $726.5 billion or 27.4 per cent of the market, Mr Morris noted.
SMSFs were also found to have the highest total customer satisfaction, at 73.4 per cent, a slip of 0.1 of a percentage point over the prior six months, although Roy Morgan noted they have very few consumers with the lowest balances under $100,000, the segment with the least satisfaction.  
Retail funds were the lowest with 55.7 per cent, decreasing by 3.5 per cent over the six months leading up to February.
"The fact that retail funds now trail industry funds in terms of member satisfaction with performance across all segments, is a major challenge for them as they now face competition from both SMSFs for higher balances and industry funds across all segments," Mr Morris said.
"Despite the regular publication of superannuation performance tables, it is unlikely that the majority of members will be engaged enough to follow them closely but rather act or not on how satisfied they are with the performance of their fund."
Over the last year, retail funds showed declines in satisfaction at all levels, with the largest decline being a drop of 14.3 per cent for members with balances under $5,000, who already hold the lowest approval rating.
The report also recorded an 8 per cent decline of those with balances with $700,000 and over.
In the six months to February, industry super funds had a higher satisfaction than SMSFs among people with balances between $100,000 and $699,999, but were narrowly behind SMSFs for balances more than $700,000.  
Roy Morgan noted balances of $100,000 or more in superannuation are particularly important to SMSF as they account for 89 per cent of all money in superannuation, but only 47 per cent of fund members.
Of the 15 best performing industry and retail funds, Unisuper led the way with a satisfaction rating of 71.2 per cent, well ahead of HESTA in second place with 68.3 per cent and Cbus at 66.6 per cent.
Macquarie was crowned as the best performer among retail funds, which sat in eight place overall with its satisfaction rating of 63.2 per cent, followed by Plum at 62.2 per cent and Colonial First State at 57.3 per cent.
The funds that improved the most over the year were HESTA, up 6.6 per cent, Plum and Sunsuper, both up 4.7 per cent and Unisuper, up 3.4 per cent.
The biggest losses were found to be from: Macquarie, down 10.7 per cent; Tasplan, decreasing by 10.2 per cent; and IOOF, falling by 9.7 per cent.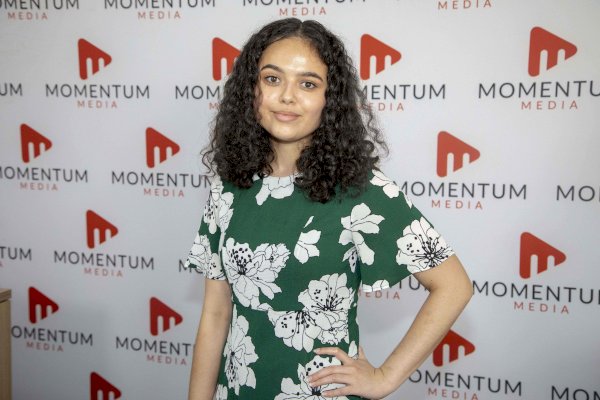 Sarah Simpkins is a journalist at Momentum Media, reporting primarily on banking, financial services and wealth. 

Prior to joining the team in 2018, Sarah worked in trade media and produced stories for a current affairs program on community radio. 

You can contact her on [email protected].