The study compiled by Fidelity and CoreData, based on a survey of 815 women and 407 men, found that only 48.1 per cent of women as opposed to 55 per cent of male respondents have savings or investment products outside of their supers.
The report titled The Financial Power of Women said more than a third of women (35.6 per cent) don't know how much they need to retire.
Of those who do think they do know, the study found that they estimated they would need around $460,000 less than what men predicted they would need, with women aiming for $1.02 million.
Women are not using investments to fund their retirements at the same rate, with 28.5 per cent choosing to use stocks, bonds and mutual funds as opposed to 42.9 per cent of men.
Looking at specific financial products, 47 per cent of women invested in stocks as opposed to 66 per cent of men, and women were also seen to invest less in mutual funds and bonds.
Almost half, 49.4 per cent of women felt they would be better putting their money into a typical savings account than investing it elsewhere.
When asked what would they do if they came into a lot of money, 14 per cent of women chose investing in financial products as opposed to men at 25 per cent.
"Not enough women are investing in the stock market," Alva Devoy, managing director at Fidelity International in Australia, said.
"They are more risk averse, prefer the perceived safety of cash and feel that the investment industry is not tailored to them."
Ms Devoy added that despite recent progress, women are still earning less, they take career breaks and there are fewer of them in senior positions which has resulted in a superannuation gap.
While women invest less than men, they are more worried about their financial future.
The study found 42.2 per cent of women worry about their financial futures on a daily or weekly basis and more than half (52 per cent) don't think of don't know if they are on track to achieve their financial goals.
"If women's ability to earn and then save during their working lives is less than men's, then it's more important than ever that they have access to the tools to make their money work hard for them," Ms Devoy said.
"A lack of time and confidence, and fears about the risks, are all obstacles that are stopping women from believing investing is for them."
Half of women (50.5 per cent) said they didn't have enough money to invest, compared to 35.2 per cent of men.
Almost half of women, at 46.3 per cent, were found to believe they need a lot of money to invest in the stock market.
Women were found to have a higher aversion to risk, with almost half (46.2 per cent) saying minimising risk was their priority when investing, compared to just over a quarter of men (26.8 per cent).
More than double the number of women than men, at 33.8 per cent against 15.7 per cent, described their appetite for financial risk as 'very low risk'.
Less than a third of women, at 28.3 per cent, according to the research, described themselves as 'very' or 'somewhat' confident when it comes to investing, compared to 50.8 per cent of men.
Around 58.8 per cent of women said they have the right level of information or knowledge about investments, compared to 73.5 per cent of men.
When asked about how they would describe investment communications, 52.6 per cent of women said 'complicated', 25 per cent chose 'intimidating' and 20.8 per cent said 'tailored to men'.
Ms Devoy said the wealth management sector may be able to gain from looking at how women engage with their money.
"We found that women tend to focus more on goals rather than financial gain; having enough money to provide for their families, paying off their mortgage and having enough money for the lifestyle they want in retirement all ranked as top priorities," she said.
"As an industry, if we can find a way to better engage with women, we can in turn help them to unlock their financial power.
"That's a change that will not just benefit women, but society and the economy as whole."
When asked what could investment providers do to make them consider starting to invest or to invest more, 49.6 per cent of women said more transparency around costs, 36.4 per cent chose help to understand how to invest and 32.5 per cent said access to less risky products.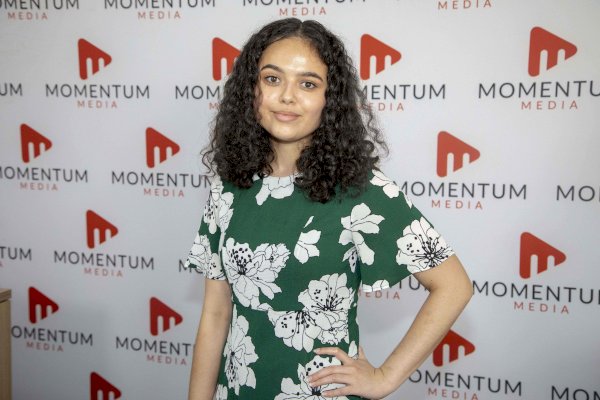 Sarah Simpkins is a journalist at Momentum Media, reporting primarily on banking, financial services and wealth. 

Prior to joining the team in 2018, Sarah worked in trade media and produced stories for a current affairs program on community radio. 

Sarah has a dual bachelor's degree in science and journalism from the University of Queensland.

You can contact her on [email protected].