While top economists have tipped that there's now a 50-50 chance of a recession, Treasurer Jim Chalmers said this week that both the government and the Reserve Bank are forecasting continued growth for the Australian economy.
Speaking to media in Darwin, Mr Chalmers said that while the economy will likely slow, a recession is not on the cards.
"We've been really up‑front with people for some time and said that we do expect the Australian economy to slow considerably, as the inevitable consequence of interest rates which started going up before the election, combined with very difficult global conditions," he said.
The government expects growth to go from 3.25 per cent in 2023, to 1.5 per cent next year.
According to the Treasurer, a stronger-than-expected budget surplus, which he said is now forecast to surpass the $4.2 billion he announced in May, will take some heat out of the economy.
"We deliberately took a very cautious, very conservative, very responsible, very restrained approach to the surplus that we printed in May," he said.
"We are now supremely confident, not just that there will be a surplus in 22–23, the first in 15 years, but also that it will be bigger than we printed."
The Treasurer remarked that bringing the budget back to "a more substantial surplus" is the best thing the government can do in an environment of overly persistent inflation.
But while the Treasurer is confident in the ability of the surplus to quell a recession, he did acknowledge that inflation is not moderating as fast as the government would like.
"It is good that inflation has been moderating since its peak around Christmas time, and we see that again in the new numbers released today," he said, referencing the Australian Bureau of Statistics' latest monthly CPI data which reported headline inflation of 5.6 per cent in the 12 months to 31 May 2023, down from 6.8 per cent in April.
"Inflation will be higher than we'd like for longer than we'd like and we understand that that is putting pressure on people right around this country.
As has been customary in his recent media engagements, the Treasurer again reiterated that the RBA greenlighted Labor's budget.
"The Reserve Bank governor has made it very clear that our budget will take the pressure off inflation and not add to it," Mr Chalmers said, in a statement that has recently been perceived as an attempt for the government to distance itself from the blame if the economy does slip into a recession.
Talk of a recession increased earlier this month following the RBA's decision to hike interest rates yet again, taking the cumulative hike since May last year to 400 basis points.
While acknowledging the "remarkable" resilience of the Australian economy, despite the 400 basis points rise in rates, AMP's Shane Oliver cautioned earlier this week that ongoing positive trends provide "little comfort".
According to him, similar to the 1980s and early 1990s, it is "a classic case of the economy being ok until it's not".
AMP has already revised its Australian GDP growth forecast down to just 0.7 per cent for this financial year compared to the RBA's forecast for growth of 1.4 per cent.
But as a result of ongoing rate hikes, it believes the risk of a recession starting later this year sits at a "very high" 50 per cent.
Dr Oliver warned that this recession would be very different from the slowdown experienced in 2020, during which incomes were protected by programs like JobKeeper.
A recession later this year, he added, would mean higher unemployment, less job security, and a likely "further leg down" in home prices.
As a result, Dr Oliver believes RBA will cut rates by four times next year.
"While we are allowing for two more 0.25 per cent rate hikes from the RBA in the next few months, we expect it to cut rates four times next year," Dr Oliver said.
As of this week, the major banks and AMP forecast a terminal cash rate of 4.6 per cent.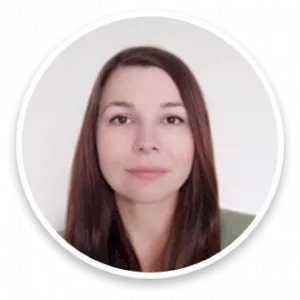 Maja's career in journalism spans well over a decade across finance, business and politics. Now an experienced editor and reporter across all elements of the financial services sector, prior to joining Momentum Media, Maja reported for several established news outlets in Southeast Europe, scrutinising key processes in post-conflict societies.