The Reserve Bank's June rate hike has changed how economists feel about Australia's chances of escaping a recession, with both CBA and HSBC confirming on Friday that they now put the odds of a recession at 50 per cent.
Namely, last week, the RBA delivered a 25 basis point increase to rates, lifting them to 4.1 per cent, accompanied by a hawkish assurance that further adjustments may be made as the bank perseveres in its delicate mission to control inflation.
"The board is still seeking to keep the economy on an even keel as inflation returns to the 2–3 per cent target range, but the path to achieving a soft landing remains a narrow one," said governor Philip Lowe following the June meeting.
"Some further tightening of monetary policy may be required to ensure that inflation returns to target in a reasonable timeframe, but that will depend upon how the economy and inflation evolve," he added.
Just hours later, AMP's chief economist Shane Oliver told InvestorDaily that the odds of a recession had increased to 50 per cent — a recession he is adamant Australia did not need to have.
"The narrow path the RBA refers to is now likely very narrow with a high risk we get knocked off it into a recession we don't have to have," Dr Oliver said.
Following in his footsteps, Paul Bloxham, HSBC's chief economist for Australia, said on Friday that given his expectations for another rate hike, "the risk of a recession is now high".
Moreover, Mr Bloxham matched Dr Oliver's prediction and said the chances of a recession now stand at 50 per cent.
Aligning with the consensus, Commonwealth Bank echoed the sentiment on Friday, putting the odds of a recession at an equal 50 per cent.
Alongside this prediction, CBA announced a revision of its GDP forecast, noting that it now expects the economy to expand at an annual rate of 0.7 per cent in the final quarter of the year, down from its previous prediction of 0.9 per cent.
"Broadly flat real household consumption over the remainder of 2023 sits at the heart of our forecasts for the economy to grow significantly below trend and be in a per-capita recession for the remainder of this year," said CBA's head of economists Gareth Aird.
"We put the odds of a recession in 2023 at 50 per cent as the lagged impact of the RBA's rate increases continues to drain the cash flow of households that carry debt."
According to the Australian Bureau of Statistics' (ABS) latest national accounts data, Australia's GDP grew 0.2 per cent over the three months to 31 March 2023, down from 0.6 per cent (revised up) in the December quarter.
The March quarter result fell below market expectations of a 0.3 per cent increase.
In annual terms, GDP grew 2.3 per cent in the 12 months to March 2023, down from 2.8 per cent in the previous quarter and from 3.3 per cent in the previous corresponding period.
Also on Friday, HSBC lowered its GDP growth forecast to 1.2 per cent for 2023 and 2024 — previously 1.6 per cent for both years.
"We see quarterly GDP growth averaging 0.1 per cent q-o-q a quarter over the next four quarters. We maintain our view that inflation will fall from here and get to the top edge of the RBA's 2–3 per cent target band by 2H24, which is earlier than the central bank is currently forecasting," said Mr Bloxham.
However, in complete contrast to economists, Prime Minister Anthony Albanese said on Friday that he remained "optimistic" about the future.
"Australia is not immune to any of the challenges, but we are extremely well-placed to navigate them," he said at an event hosted by Sky News.
Similarly, Treasurer Jim Chalmers flagged a considerable slowdown in the economy on his trip to New Zealand on Friday, but noted that Australia is "managing our challenges, while making the most of our opportunities".
"We have a lot coming at us in terms of economic challenges, but we've got a lot going for us too," he said in an address to the New Zealand Institute of Economic Research.
The government expects Australia's GDP to slow to 1.5 per cent growth in 2023–24.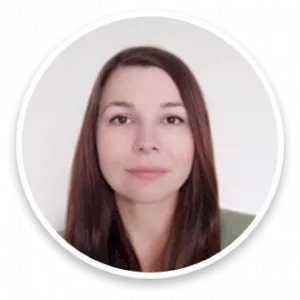 Maja's career in journalism spans well over a decade across finance, business and politics. Now an experienced editor and reporter across all elements of the financial services sector, prior to joining Momentum Media, Maja reported for several established news outlets in Southeast Europe, scrutinising key processes in post-conflict societies.