The Reserve Bank delivered a decision on Tuesday that economists predict has a real chance of pushing Australia into a recession — a decision some believe would not have been made had the Fair Work Commission not announced a wage increase just days earlier.
Namely, the Fair Work Commission delivered on Friday what mainstream media has already labelled a "bombshell" wage increase, pushing wages up for 2.5 million award-reliant workers by 5.75 per cent.
The decision was made just three days before the RBA was due to deliver its interest rate decision, with many experts on Friday foretelling that Fair Work had likely locked in a 12th rate hike in just over a year.
But while Treasurer Jim Chalmers assured on Tuesday that Fair Work had nothing to do with RBA's "independent" call, AMP's Shane Oliver offered a different perspective.
Namely, AMP was fairly certain the RBA was heading for a necessary stay in rates. In fact, Dr Oliver had been warning for some time that the RBA could push the economy into an unnecessary recession if it continued to uncontrollably hike.
Speaking to InvestorDaily following the central bank's last rate decision for this financial year, Dr Oliver confirmed that up until Friday, "we expected the RBA to hold rates", but "we changed our call after seeing the wage case decision".
"I suspect that RBA probably did too," Dr Oliver said.
Dr Oliver is not the only one to express this position.
Industry bodies have warned that hiking wages in an already inflationary environment could worsen the situation for millions of Australians — including those that the wage hike was supposed to help.
Taking to Twitter on Tuesday, the Australian Chamber of Commerce and Industry (ACCI) said: "Last week's decision to increase award wages by 5.75 per cent has forced the hand of the Reserve Bank, with the board delivering a further 0.25 per cent increase in the cash rate today".
In a statement released that same afternoon, the ACCI's chief executive Andrew McKellar warned that the RBA's decision would come as a blow to millions of households and small businesses across the country.
"After last week's Fair Work Commission decision, it has become increasingly difficult for the RBA to return inflation to target, with the bank indicating that further monetary tightening is likely," Mr McKellar said.
He explained the dangers of sending labour costs higher in an environment of muted productivity, echoing the words expertly picked by governor Philip Lowe in his post meeting statement, in which he assessed that unit labour costs are "rising briskly" while productivity growth remains "subdued".
In fact, despite the Treasurer's reassurance that the RBA's decision had nothing to do with the one made by Fair Work, just last week, Dr Lowe warned that the recent pickup in wages growth without corresponding increases in productivity could not be sustained.
Moreover, on Tuesday, Dr Lowe also portrayed a sense of growing concern that wages growth could outstrip rates consistent with its inflation target.
"At the aggregate level, wages growth is still consistent with the inflation target, provided that productivity growth picks up," he said.
However, Dr Lowe also acknowledged the risk that expectations of ongoing high inflation would contribute to further and larger increases in wages.
Similarly, Mr McKellar noted that despite the Fair Work Commission's attempts to downplay the implications of its award wages decision on inflation, "the risks of broader benchmarking in other wage agreements through the rest of the labour force must be recognised".
"This failure to exercise responsibility risks consigning Australia to more economic pain — higher prices, mounting interest, rates and fewer jobs," he added.
Reflecting also on the wage increase, Dr Oliver said that while he understood the desire for workers to keep up with inflation, "unfortunately" the wage decision, by adding to the RBA's inflation fears, "just tipped it into tightening" and has "added to the risk of recession".
Dr Oliver now puts the chance of a recession at 50 per cent — a recession he is adamant Australia did not need to have.
"The narrow path the RBA refers to is now likely very narrow with a high risk we get knocked off it into a recession we don't have to have."
Similarly, HSBC's Paul Bloxham opined that last week's wages decision "seems likely" to have played a role in the choice to hike.
Going a step further, Mr Bloxham also added that the cost-of-living measures announced in the federal budget on 9 May were also likely to have contributed to a risk that inflation will fall more slowly.
"There is now a risk that the RBA needs to hike further, but at the same time, having delivered 400 bp of tightening in just over 12 months there is also a clearly increasing risk that Australia has a harder landing. The narrow pathway to a soft landing is getting very narrow indeed."
As expected, shadow treasurer Angus Taylor was quick to jump on the "wage hike is to blame" bandwagon. Following the RBA's call, he promptly fired an arrow at Labor, accusing it of "forcing" the RBA to do the "heavy lifting".
He reiterated that the government should have focused on industrial relations policy instead of pushing minimum wages up.
"We've made it very clear that industrial relations policy has to be encouraging a reduction in inflation. We want to see higher real wages. The way to get higher real wages is to get inflation down."
Ultimately, what Tuesday has taught us is that the RBA has become very data dependent, leaving the door firmly open to future increases.
Moreover, with markets having largely predicted a June rate stay, what's also very apparent is that the RBA is marching to the beat of its own drum.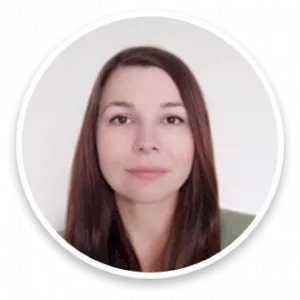 Maja's career in journalism spans well over a decade across finance, business and politics. Now an experienced editor and reporter across all elements of the financial services sector, prior to joining Momentum Media, Maja reported for several established news outlets in Southeast Europe, scrutinising key processes in post-conflict societies.