In a speech in Canberra on Thursday night, Opposition Leader Peter Dutton accused the government of adding to, rather than alleviating, cost-of-living pressures.
A key concern for the opposition, according to Mr Dutton, is the Albanese government's push to reach 82 per cent renewables by 2030 – a push that, he said, will result in a significant spike in electricity bills.
"Its policy will see hundreds of billions of dollars spent on rolling out poles and high transmission wires in towns and suburbs," Mr Dutton said.
"Every dollar spent on new transmission lines will be paid for by consumers through higher electricity bills," he continued.
The government's budget papers projected the cost of energy to increase 56 per cent over this year and next. This, critics have said, spells a complete backflip on Labor's promise to cut electricity bills by $275.
According to Treasurer Jim Chalmers, the blame entirely rests on the Russian president and his invasion of Ukraine.
"War in Europe has played havoc on energy markets," the Treasurer said.
However, Mr Dutton said electricity and gas bills are "spiraling out of control" particularly in Europe, "not only because of the invasion of Ukraine", but because "governments in several countries in recent years have made catastrophic energy decisions".
"They have turned off the secure supply of electricity and gas before the technology and system are ready for more renewable energy," Mr Dutton said.
"Despite those warnings and lessons, this Labor government is following in the footsteps of those countries."
Noting that while the opposition wants a "sustainable and sensible pathway to reduce our emissions", the path is "much more complicated than what the Prime Minister says".
"The technology doesn't yet exist at the scale that is needed to store renewable energy for electricity to be reliable at night, or during peak periods," Mr Dutton said.
"But Labor is going to phase-out coal and gas before the new technology has been developed and rolled out."
Doubling down on his criticism of the Labor government, Mr Dutton said: "On Tuesday, the Treasurer failed to mention in his speech what Labor's budget papers revealed.
"Everything is going up, except your wages."
Dutton affirms super for housing
In his reply speech, Mr Dutton also doubled down on Scott Morrison's policy of enabling first home buyers to access their superannuation to buy a home.
Under a Coalition government, he said, "we will extend the same opportunity to women who separate later in life; women with very few housing options and those who are increasingly left homeless".
"Your super is your money," the opposition leader said, while slamming the government's newly announced Housing Accord.
"They [the government] want your super to invest in someone else's home — not your own," Mr Dutton said.
"At the same time, they want super funds to be less transparent with what they do with your money," he noted, and labelled the Labor government's promise to provide one million additional homes in five years as unrealistic.
"It's Kevin Rudd-esque in design," Mr Dutton said.
"The design features will end up wasting billions of dollars and deliver little, if anything, to home buyers,"
But, while criticising the Albanese government's plans on energy and super, Mr Dutton did commend its approach to including the extension of the childcare subsidy, the commitment to reduce the costs of medicines, support for veterans, initiatives to combat domestic violence and flood relief.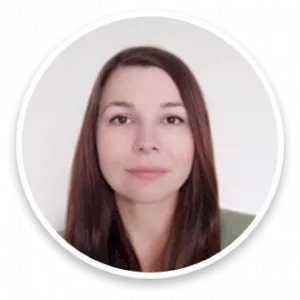 Maja's career in journalism spans well over a decade across finance, business and politics. Now an experienced editor and reporter across all elements of the financial services sector, prior to joining Momentum Media, Maja reported for several established news outlets in Southeast Europe, scrutinising key processes in post-conflict societies.