Speaking to InvestorDaily's sister brand, ifa, AMP's Shane Oliver opined that the government's recent remarks regarding the economy should be taken with a grain of salt given political agendas are at play, ahead of the first Labor budget in a few weeks' time.
"It's the norm for the new government to come in and tell us how bad things are, particularly with a new budget on the way," Dr Oliver said.
"You have to be a little bit cautious about what they're saying. In a year or two, they're going to be saying how good things are going and how they've fixed things up, but you just have to be careful about interpreting too much into what the government is saying at present, given they have some political motivation to talk things down and blame the previous government," Dr Oliver said.
While things are "tougher globally" — things that will undoubtedly translate into slower growth locally — Dr Oliver noted some obvious dangers in the government's current rhetoric.
"We know that the cost of living is going up, we know there are issues in other parts of the world, but then to have your government reflecting it back to you and saying things like 'we've got to make some tough decision here' and talking things down… that does run the risk of ending up with weaker consumer confidence than would have otherwise been the case, and that adversely impacts spending," Dr Oliver said.
On Tuesday, Treasurer Jim Chalmers reiterated the government's growing concerns with the increasing probability of a global recession. 
After last week citing the presence of "storm clouds" in the global economy, Mr Chalmers told the ABC that "the world is bracing for another global downturn", one that, he underlined, won't spare Australia. 
"We're going to have to navigate what are increasingly difficult, global conditions. We go into that with a lot going for us, but we will not be spared another global downturn," Mr Chalmers said. 
The Treasurer also stuck to his negative rhetoric when discussing stage three tax cuts, drawing a seemingly irresponsible parallel between Australia and the United Kingdom — where markets crashed in response to the government's mini-budget which included cutting taxes for the country's top earners.
Both the opposition and economists have questioned the Treasurer's intentions, with the latter describing the two settings as vastly different.
Negative rhetoric has also heavily decorated the Labor government's messaging regarding the budget, with words such as "bread-and-butter budget" used to describe a budget low on cost-of-living relief.
"I think the advice around the world is pretty clear that we need to get our budgets in order," the Treasurer said on Tuesday.
"We've got that trillion dollars in debt, we need to rebuild buffers where we can, we need to trim spending that's wasteful which is a big priority for the budget that I'll be handing down in two weeks' time," he added.  
But while the choice of wording may be politically motivated, Dr Oliver warned of possibly severe repercussions.
"Normally, governments act as a cheerleader and try to talk things up... It does complicate things a little bit and increases the risk," he noted.
Ultimately, Dr Oliver warned that if everyone is "talking gloomy", including the government, we run a greater risk of talking ourselves into a recession, one that may have otherwise been avoided.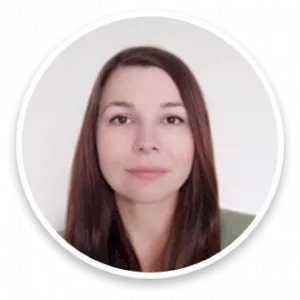 Maja's career in journalism spans well over a decade across finance, business and politics. Now an experienced editor and reporter across all elements of the financial services sector, prior to joining Momentum Media, Maja reported for several established news outlets in Southeast Europe, scrutinising key processes in post-conflict societies.