The October budget will be the first in a series of three or four budgets, Treasurer Jim Chalmers told the media in Canberra on Tuesday.
"It's the beginning not the end of a big national conversation about the structural position of the budget and how we fund the things that we value in not just our economy, but our society," the Treasurer said.
According to Mr Chalmers, the budget deficit for 2022 will show a boost of some $50 billion from the figure projected at budget time earlier this year. Despite this, however, the deficit is expected to remain "north of $30 billion".
Mr Chalmers explained that a large share of the $50 billion boost is driven by temporary factors such as a "substantial but temporary" lift in taxes coupled with promised spending that "didn't get out the door".
Labor is currently finalising the previous government's final budget outcome, which the Treasurer expects will show that billions of dollars that were promised weren't delivered.
As such, "much of that spending will spill over from last year into this year," he cautioned.
Slim on cost of living 
The Treasurer reiterated that the budget will be slim on cost-of-living help, noting that to spend up would counter the work done by the Reserve Bank (RBA) to date in its effort to curb inflation.
"The first budget in October will be pretty standard. Pretty solid. A bread-and-butter budget," Mr Chalmers said.
"We have said that there will be responsible cost-of-living relief in the October budget. It will be focused on childcare and medicines, and also our efforts to get wages moving again because wages are a bigger part of the story then people will often write when it comes to cost-of-living pressures," the Treasurer clarified.
Last week, in his address to the House of Representatives Standing Committee on Economics on Friday, RBA governor Philip Lowe said he does not expect next month's budget to yield "another significant fiscal expansion" that would require the central bank to lift interest rates harder to control inflation.
Instead, Dr Lowe called on the government to raise taxes to address the deep structural deficit.
"We can't pay for these things on the national credit card," Dr Lowe said.
But the governor also encouraged the Labor government to enact reforms that would help grow the economy.
According to Dr Lowe, while a deficit was expected during the dark years of the pandemic, it does not have a place in today's setting which boasts 50-year low unemployment rates.
Delicate balancing act
Earlier this month, Treasurer Chalmers acknowledged the momentous task Labor faces in delivering its first budget given the inflationary environment.
"The budget has got a big job to do because we've got to make sure that we're not adding to inflationary pressures that the Reserve Bank is dealing with independently," Mr Chalmers said.
The government is aiming for 25 October 2022 to hand down the budget.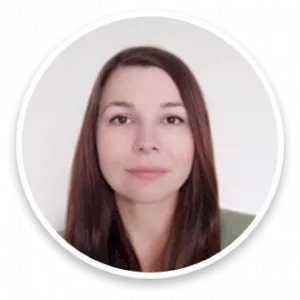 Maja's career in journalism spans well over a decade across finance, business and politics. Now an experienced editor and reporter across all elements of the financial services sector, prior to joining Momentum Media, Maja reported for several established news outlets in Southeast Europe, scrutinising key processes in post-conflict societies.